The airline industry is taking blow after blow from the novel coronavirus. Chinese airline passenger numbers slumped by 84.5% last month, highlighting the huge economic impact of the outbreak. Yesterday's news about the Trump Administration banning travel from Europe to the U.S. added another level of dramatic disruption.
The pain is certainly as acute as imaginable for airlines at the moment. The IATA estimated the COVID impact to at least $63 – $113 billion this year – and this was before they knew about the European travel ban.
The collapse in travel bookings not only affects airlines but the entire Travel and Mobility Tech ecosystem. Airport retail sales plummeted by as much as 70% in major hubs. Tours & Activities startup giant GetYourGuide reported a 50% drop in bookings and a global cancelation rate of >20% compared to normal levels as Phocuswire reported.
Pessimism never won any battle
Despite all these devastating news for the travel sector, deep down, we shall all remain optimistic. We shouldn't forget that the industry has always bounced back vigorously – after 9/11, the 2003 SARS epidemic, the 2008 financial crisis as well as the swine flu in 2009.
Furthermore, in a matter of weeks, entirely new behaviors will create entirely new opportunities. Many bright minds will find their next ideas and businesses thanks to the aftermath of the coronavirus in spaces such as:
And there are a lot more second- and third-order effects that we can confidently foresee, even though it's unclear what they mean from a business perspective yet, for example:
A lot of December babies
New hygiene practices to become the norm
More homeschooling, online education, and remote work software
Let's hear from you! What do you think will be long-term shifts in mindsets and behaviors that create new opportunities? Reach out to us!
With all this in mind, it's important to raise our spirits again!
Even more important: flatten the curve
Summarizing what all well-researched COVID analyses come down to these days: extreme social distancing is of paramount importance to slow down the spread of the virus, as perfectly explained in this must-read post: Why You Must Act Now.
We all need to contribute and help flatten the curve of infected people. Otherwise, the consequences of the virus will be extremely challenging for our healthcare systems and, consequently, our society as a whole – see here for another crisp explanation, if you're still skeptical.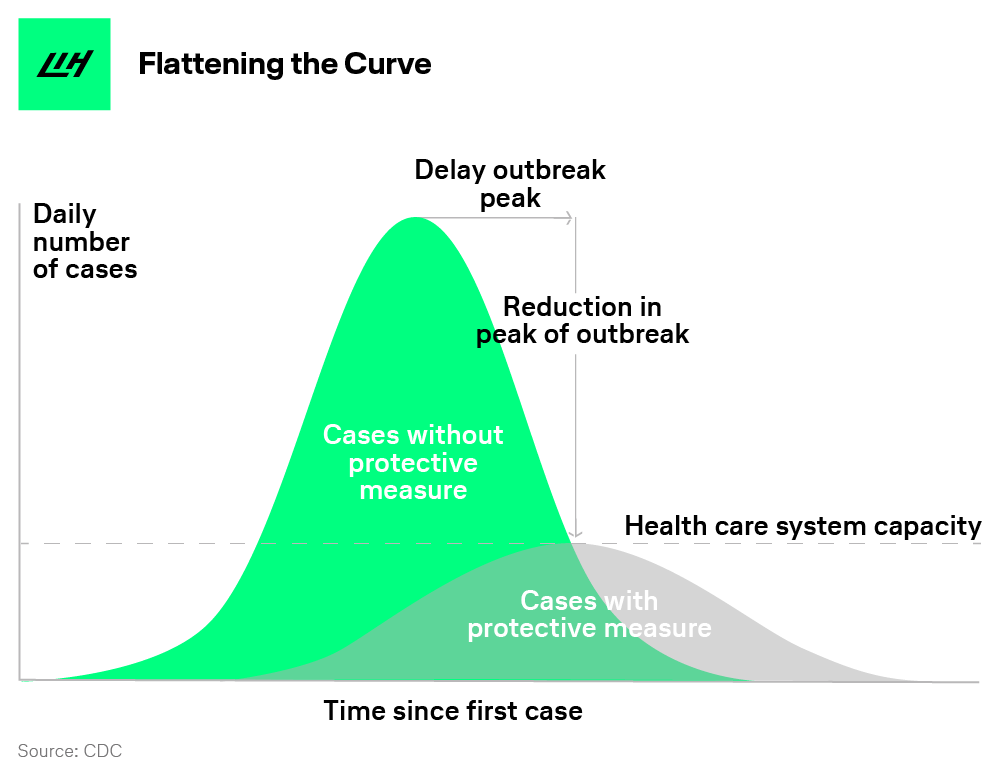 By the way: if you're a business leader or startup founder, check out this "living Google docs" from the Association of German Startups, collecting all kinds of best practices by companies in times of COVID – see here.