Let's take a look back at 2021 and sum up the current state of the airline industry.
By tracking daily flight departures recorded on Flightradar24 for the previous three years, two major takeaways stand out:
Global air travel in 2021 improved slightly from devastating 2020.
The industry continued to clearly trend below pre-pandemic travel figures.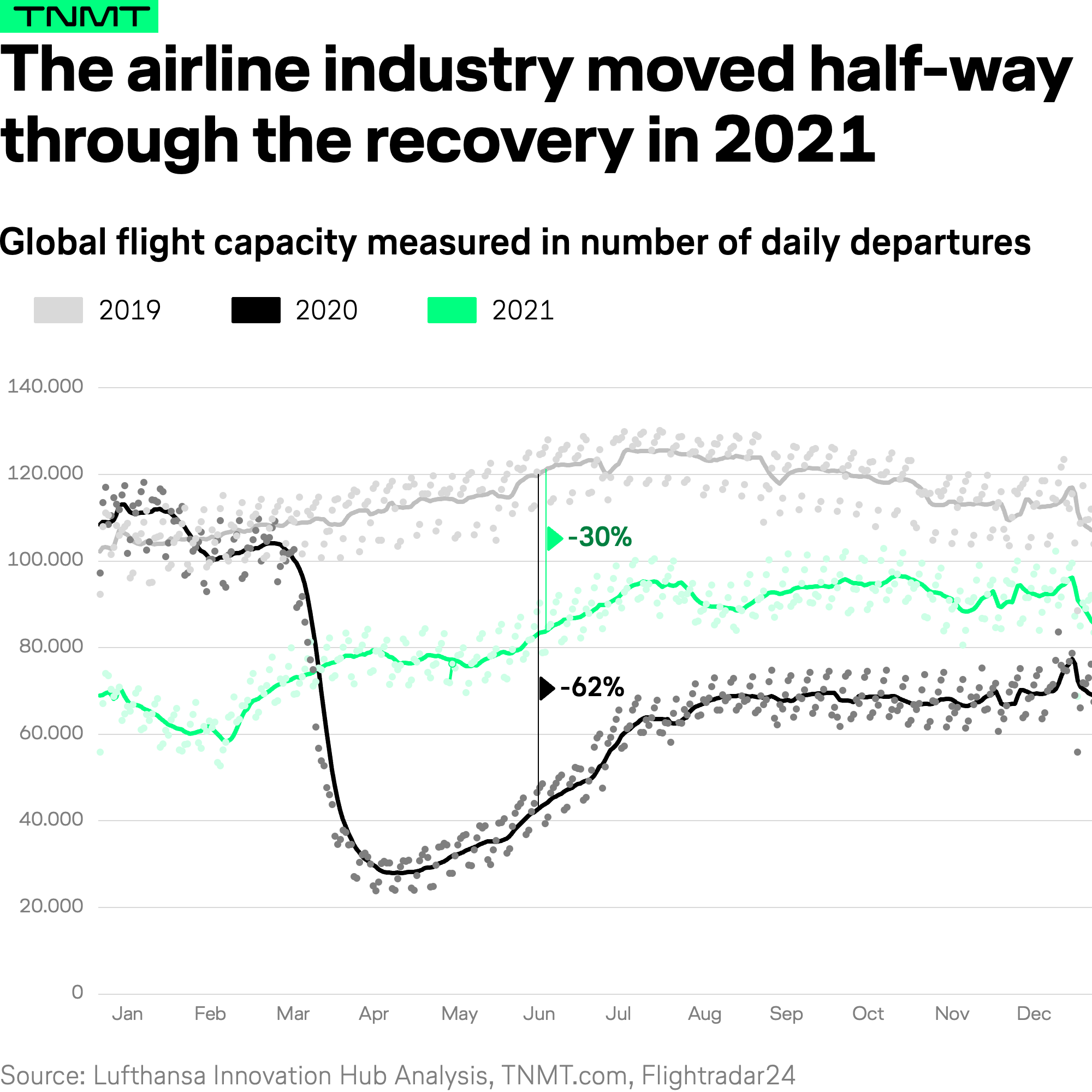 For a more nuanced breakdown on a regional level, check out our Airline Flight Demand Tracker, which is updated bi-monthly.
As a result, the pandemic-related losses for the airline industry continued to be dramatic.
According to latest estimates by the International Civil Aviation Organization (ICAO), the Covid-19 impact on air travel in 2021 led to:
A reduction of 2.2 billion passengers, representing a 50% loss in air traffic demand vs. pre-pandemic times.
This results in about 325 billion USD lost in gross operating revenues for airlines.
Even worse, looking ahead, the risks to airlines' financial recovery are rising again.
Several countries have introduced new Omicron-driven travel restrictions including complete travel bans and testing requirements for fully vaccinated passengers.
According to IATA, booking data shows that passenger demand for future travel has fallen sharply across domestic and, in particular, international routes since late-November 2021.