In mid-July, we analyzed the first four weeks of download performance for the four major e-scooter providers Tier, Lime, Voi and Circ that entered the German market in June and quickly rolled out their scooters across the country.
Our full analysis can be found right here in which we explain the winning strategies of the four e-scooter startups Tier, Lime, Voi and Circ.
As many of you requested, we extended our analysis to a full three-month time frame for a more comprehensive perspective on the competitive landscape in the German e-scooter market.
What have we discovered?
The distribution of total app downloads by scooter operator over the past 12 weeks confirms our initial conclusion from mid-July: Tier has won the e-scooter market launch in Germany. The Berlin-based company has captured an estimated 42% of all scooter app downloads between June 17th and September 7th.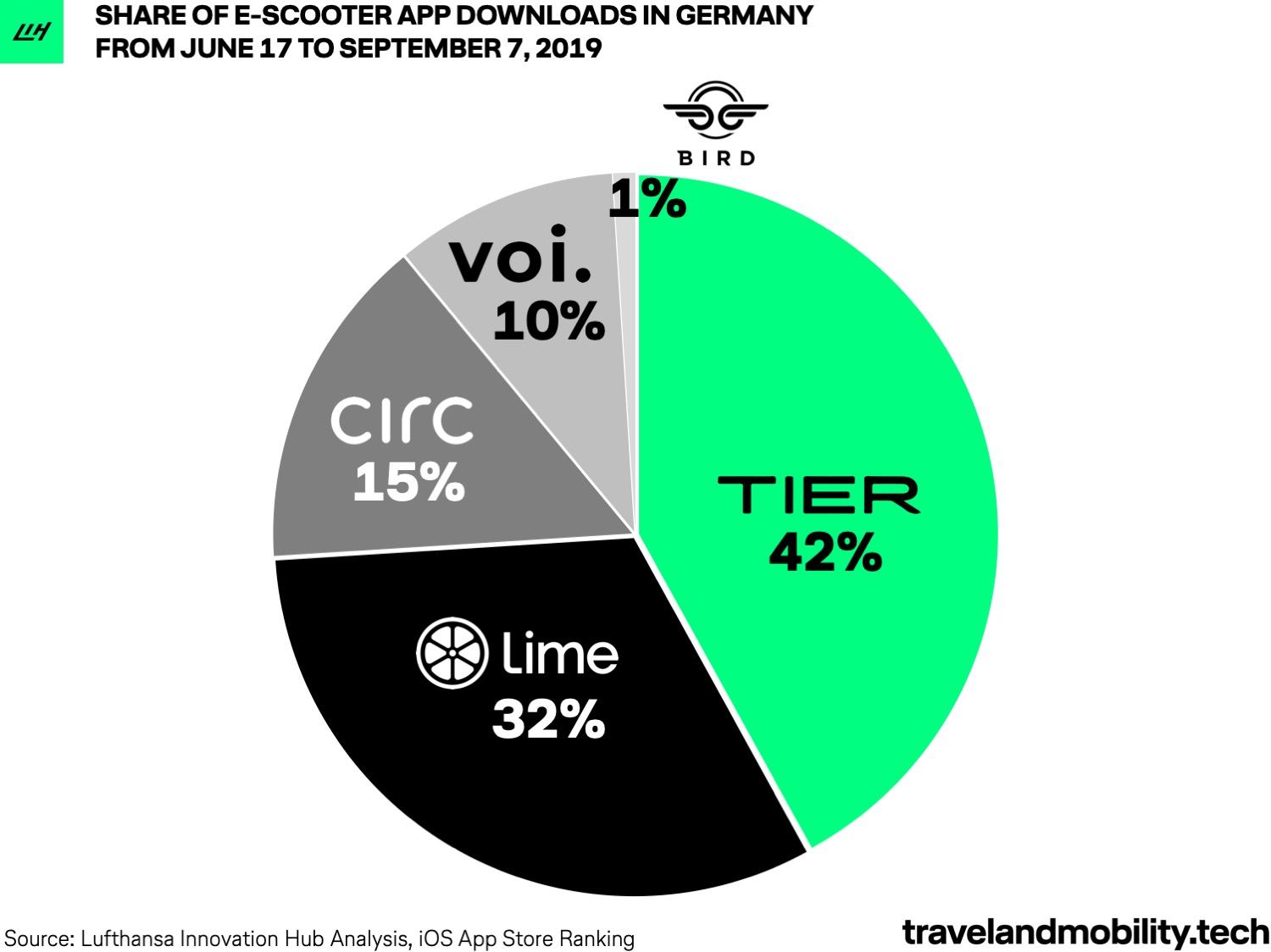 However, daily app download trends for all four operators over the past 12 weeks illustrate that US-based e-scooter giant Lime surpassed Tier in terms of daily download figures on August 23rd (and remained in pole position since then). As a consequence, Tier has been losing market share to Lime (based on app downloads) in the last two weeks.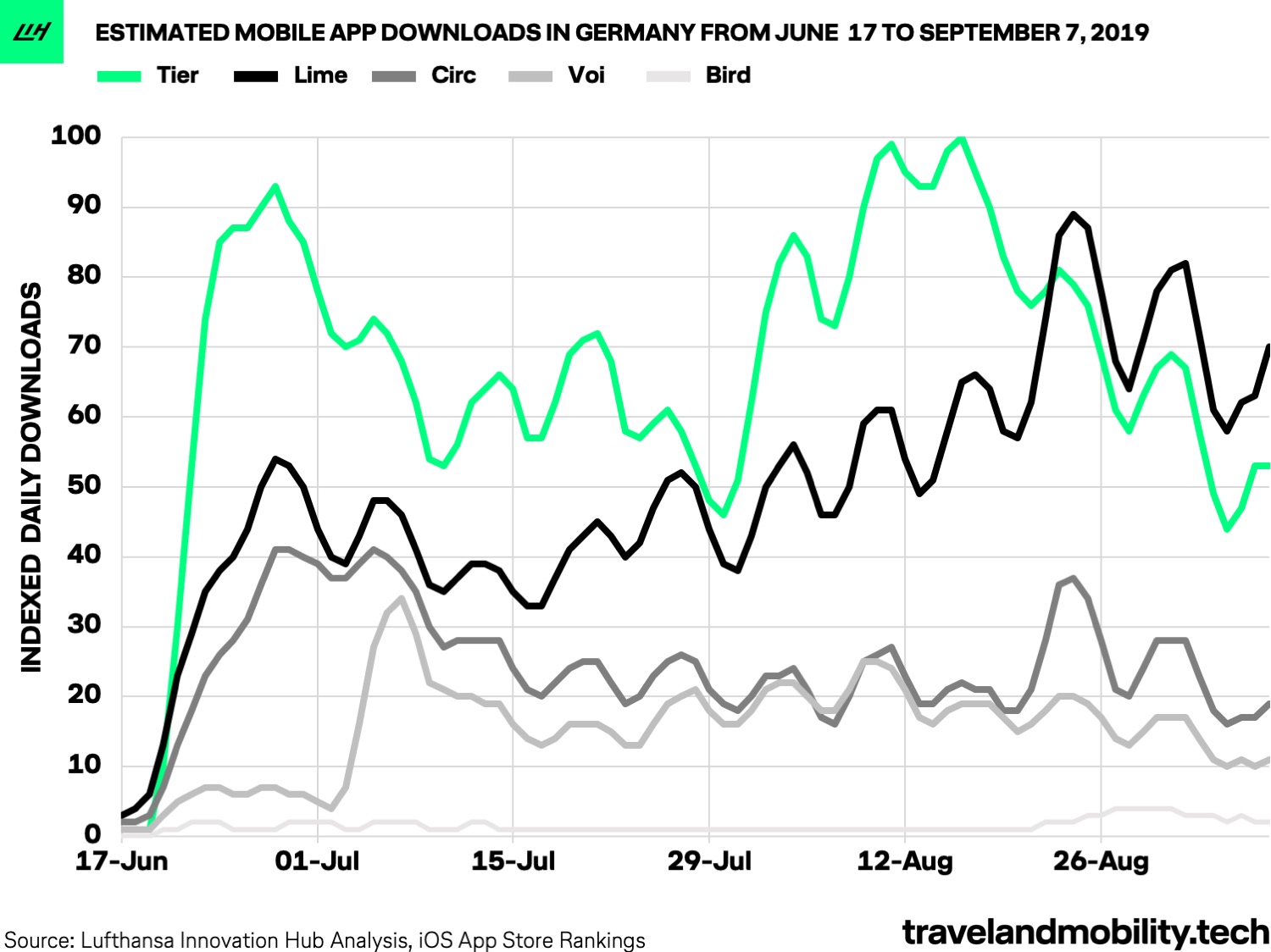 We conclude: the rat race is far from over and we will continue observing this highly competitive market in the upcoming weeks and months.