Rising gas prices hurt consumer spending and jeopardize economic growth.
However, there are also some unanticipated benefits associated with the increased cost of fuel that might accelerate the world's transition towards shared mobility modes.
Here's why.
We discovered an intriguing relationship between rising gas prices and the demand for shared mobility.
As gas prices have soared in recent months, so have download figures of shared mobility apps. These include Uber, Blablacar, ShareNow, FreeNow, and Cabify, alongside e-scooter providers such as Lime, Bird, Tier, and Voi.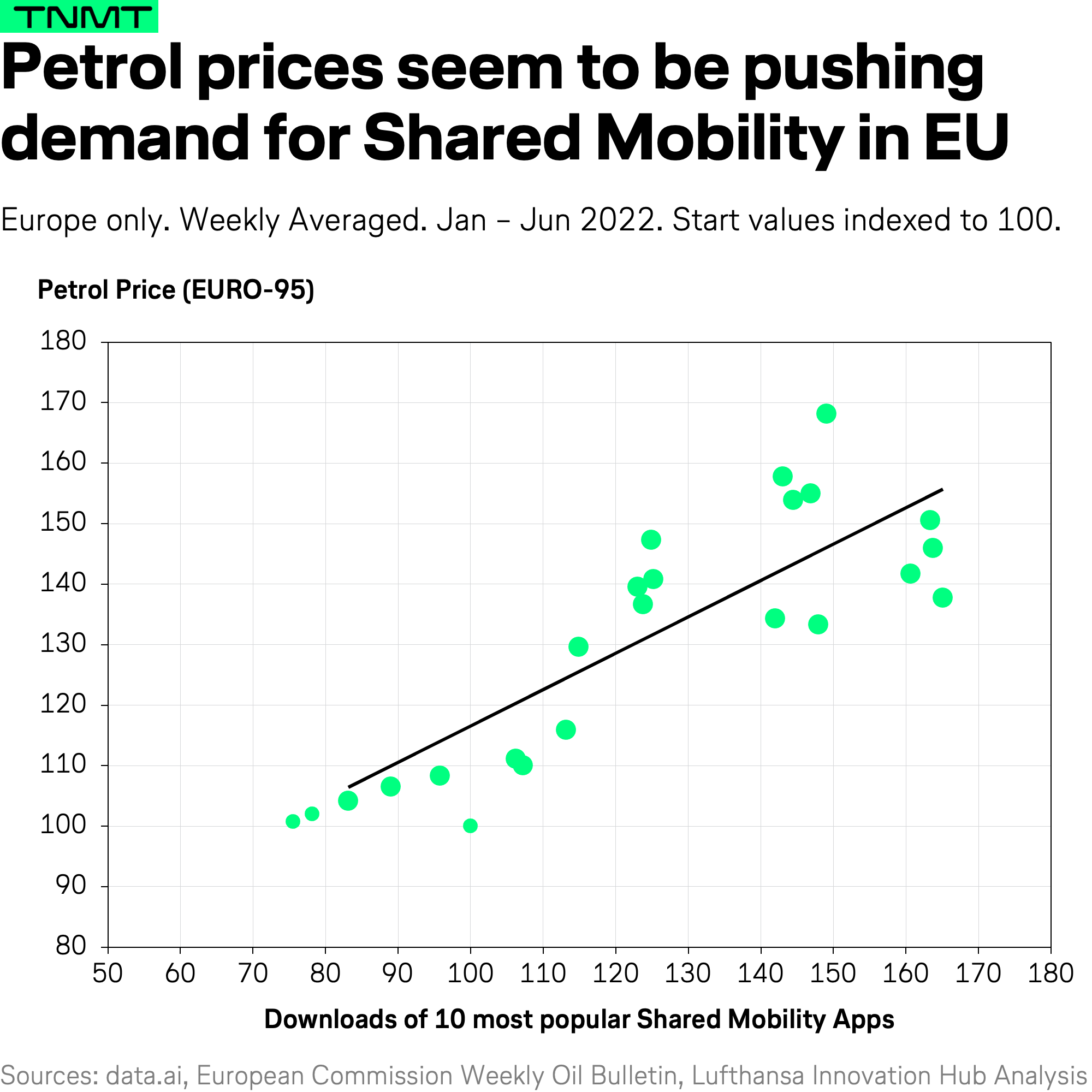 Now, correlation doesn't imply causation, of course.
Seasonality effects, for instance, could have boosted shared mobility demand as well—the warmer the weather, the more people typically use scooters.
To learn more, we'll take a closer look at how this correlation evolves over the next few weeks in our TNMT Newsletter.