In early May, we published a chart in our newsletter showing that video-conferencing company Zoom Video Communications was valued more than the combined market capitalization of the five largest airlines in the world.
The chart went viral and was soon picked up by online publisher Visual Capitalist who illustrated the same comparison based on mid-May data when Zoom was already worth more than the top seven airlines combined.
Fast forward another 5 months, and Zoom's market cap has now reached more than $150 billion (at least as of Monday) which is more than the 15 largest airlines in the world put together.
A mind-blowing trend to say the least.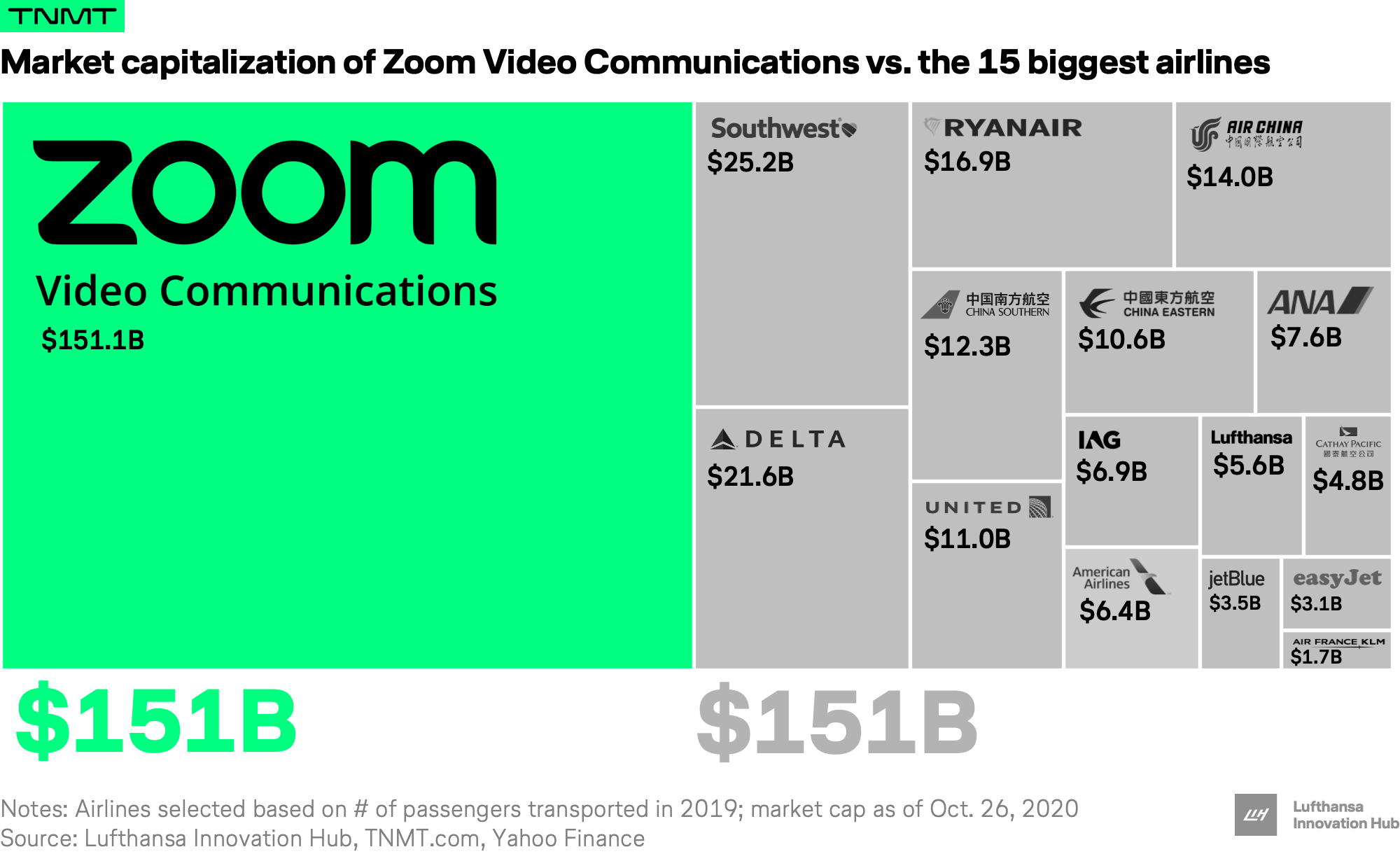 Of course, we know that it's not a clean apples-to-apples comparison.
But the chart does provide a powerful illustration of how the "virtual world" continues to replace face-to-face interactions, especially in times where Europe is on the brink of a second lockdown and the U.S. experiencing a steady rise in Covid-19 cases. 
The larger trend: Video calls are just the beginning
Over the past 9 months, the way we do business has fundamentally changed, and it's changed forever.
As business travel has been largely abandoned, online meetings have grown exponentially, and they have become mission-critical for every business on the planet.
And there is more to come.
We call it the "virtual pivot" of our industry
It turns out that video calls are just one segment in a rapidly expanding ecosystem of "virtual substitutes" that continue to replace all types of physical interactions.
This becomes clearer when looking at the different meeting types that office workers tend to engage in.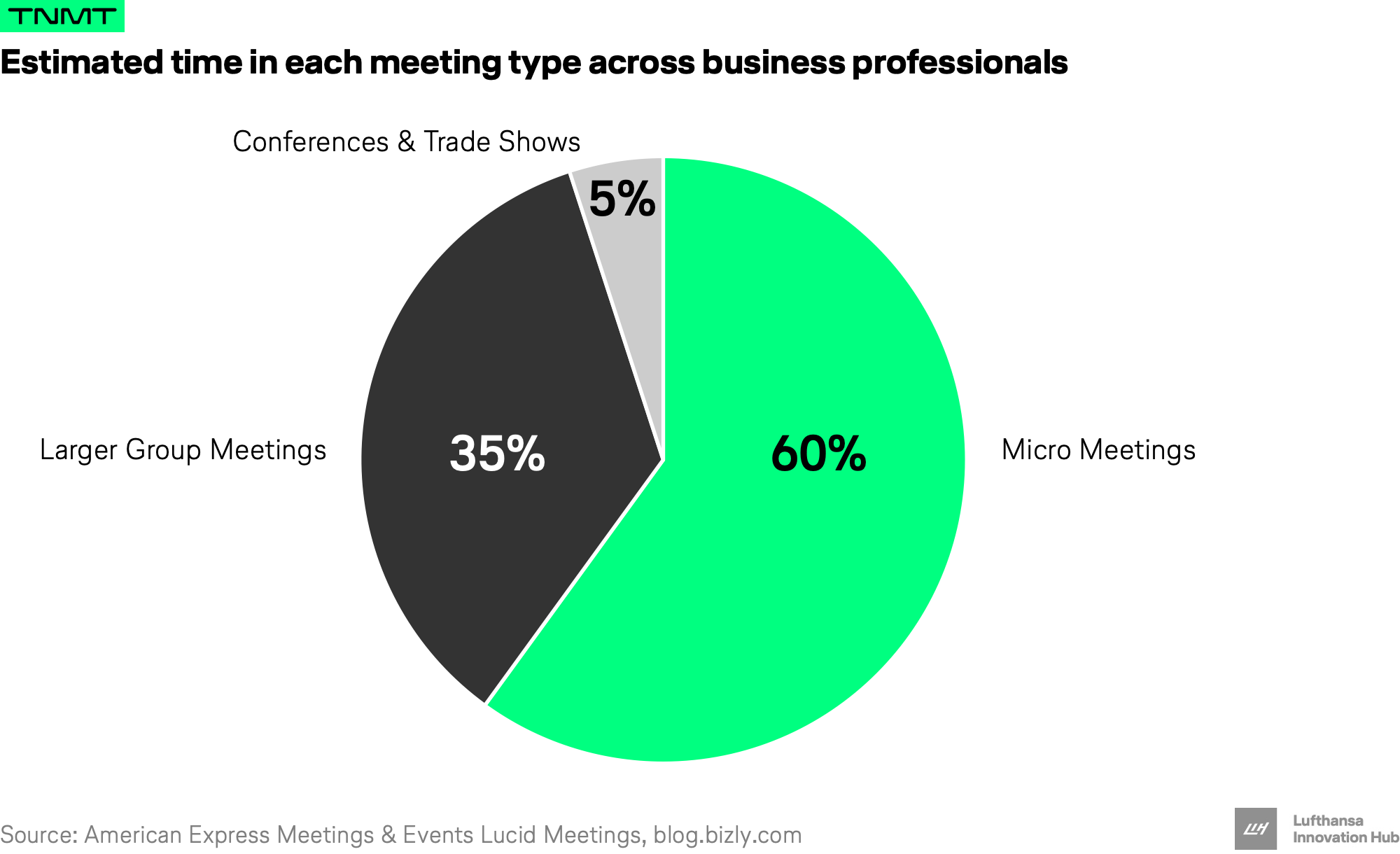 According to Bizly Insights, around 60% of all professional meetings are 1-on-1 interactions or get-togethers with groups of up to 6 people max.
Zoom and the other well-known conferencing apps like MS Teams, Skype, Webex, and Google Meet have already virtualized these so-called "micro meetings" and at least solved the technical pain of having them.
However, also the remaining 40% of "meeting time" is in the process of being virtualized.
Dozens of startups have targeted those meetings that are usually held in larger groups with up to 500 people – think of town-hall meetings, sales demos, or larger training sessions. Examples would include startups like Demodesk or confetti.
The same goes for the outstanding 5% of time that is usually spent in extremely large event setups like trade shows and industry conferences.
This space is extremely packed with a breed of tech providers that have rapidly provided a virtual home for these mass get-togethers. Frontrunners are Hopin, Airmeet, and RunTheWorld.
The growing landscape of virtual-meeting startups 
If you're interested in more of these players, we are currently working on a comprehensive startup mapping. Stay tuned.
In the meantime, feel free to check out articles by Skift and Bizly to navigate through the expanding virtual meetings & events software market by yourself.