We live in a world where every industry, to some degree, is becoming a technology industry. "Software is eating the world", as Marc Andreessen famously stated back in 2011. Unfortunately, most traditional companies in the travel and tourism industry have focused too little on finding opportunities for new technology-enabled business models and revenue streams outside their own core businesses. 
The result: fewer and fewer travel companies are among the most innovative firms in the world. In 2020, only one travel-related company, Airbus, is ranked among BCG's 50 most innovative companies – down from six travel companies (or 12% of all firms ranked) back in 2016.
How about the other verticals? Let's take a look.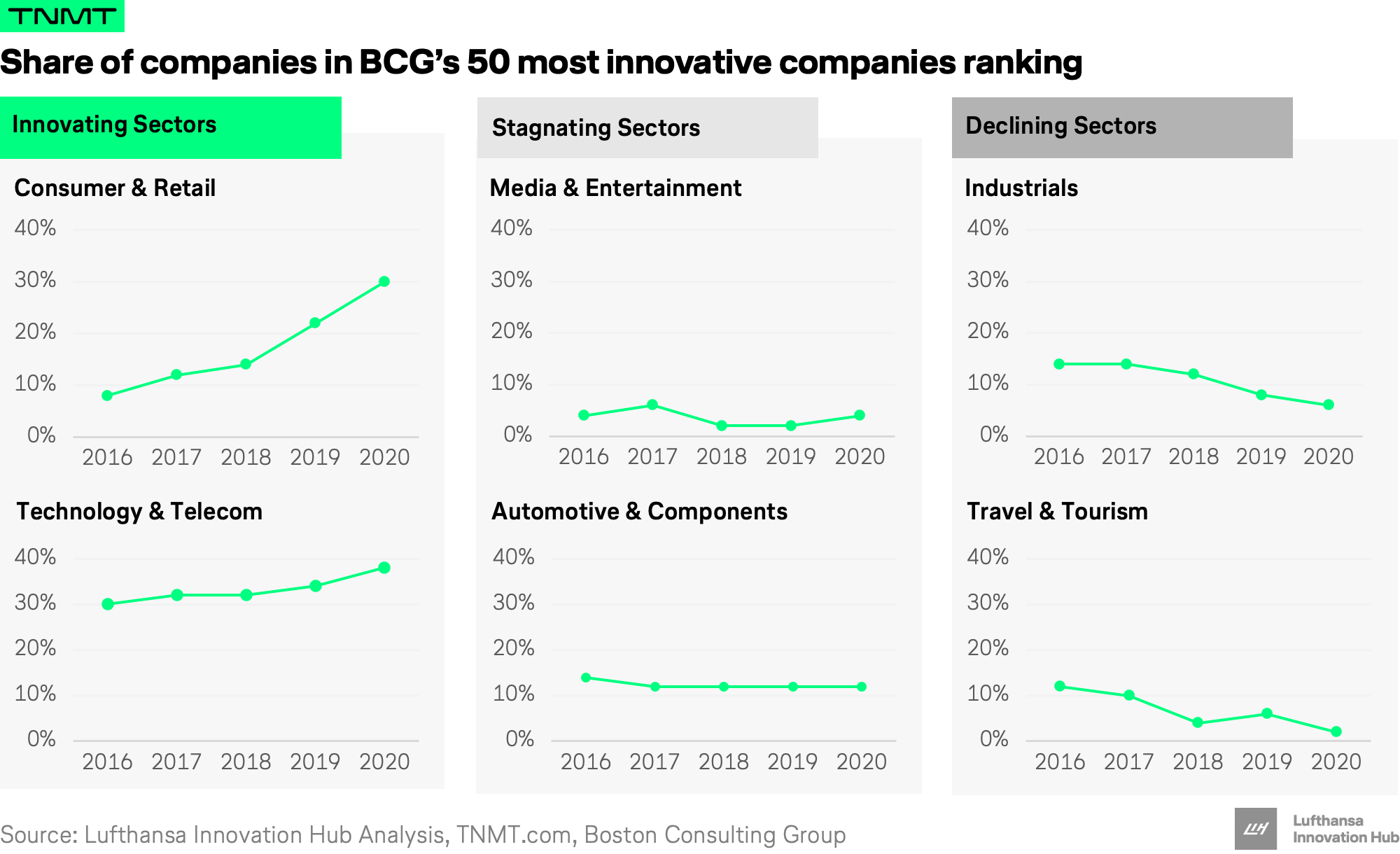 It turns out that the travel industry's downward innovation trend is only matched by the industrial sector that also struggles to reinvent itself.
The Automotive and Media & Entertainment industries are holding up bravely. But the Retail and Technology sector truly play in a different league, spearheading the global economy in terms of innovation power.