There's an intriguing VC funding update shared by Dealroom last week that's worth some closer inspection.
Take a look yourself.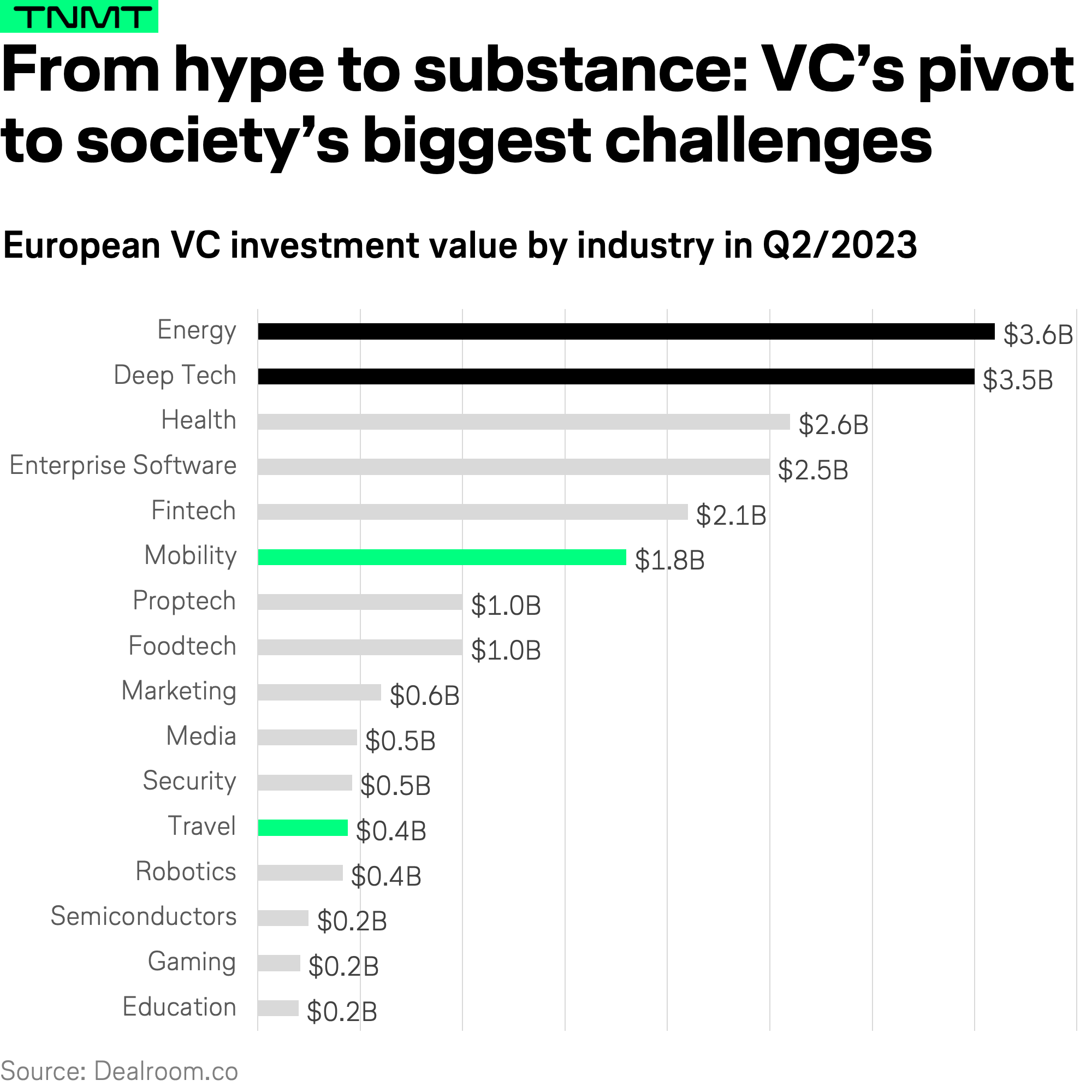 Two key takeaways stand out:
It offers a glimpse of hope from a society-oriented point of view.
But it raises an eyebrow from a somewhat selfish travel innovation perspective.
Here's why:
1️⃣ Energy and Deep Tech Lead the Way
After years of funding overhyped B2C platform plays like ultra-quick grocery delivery, investor narratives seem to have focused on more substantial areas that truly drive disruptive innovation.
This is a good sign!
It's high time that we look beyond pure software-enabled marketplace startups to tackle society's biggest challenges, including the largest of them all: the current climate crisis.
Why is that?
Software alone will never solve the complexities contributing to the dire state of our planet.
It's through the combination of hardware technologies and innovations driven by engineering in the deep tech sector that we'll be able to make meaningful strides in climate action.
It's good to see that startups in energy and deep tech took the majority share of investment dollars last quarter.
2️⃣ Mobility Up, Travel Down
Closely linked to energy (think electrification), mobility has held its ground, riding to the 6th spot in the most-funded industry verticals.
Travel, however, has stumbled and lost its footing.
As much as it pains travel innovation advocates like us to say, it seems fair to admit that easing airport lines and refining baggage claims is less of a priority than solving the energy transition.