Travel and Mobility Tech's unicorn club—meaning the exclusive group of privately-held startups valued at more than $1 billion—contained 49 companies at the end of 2019.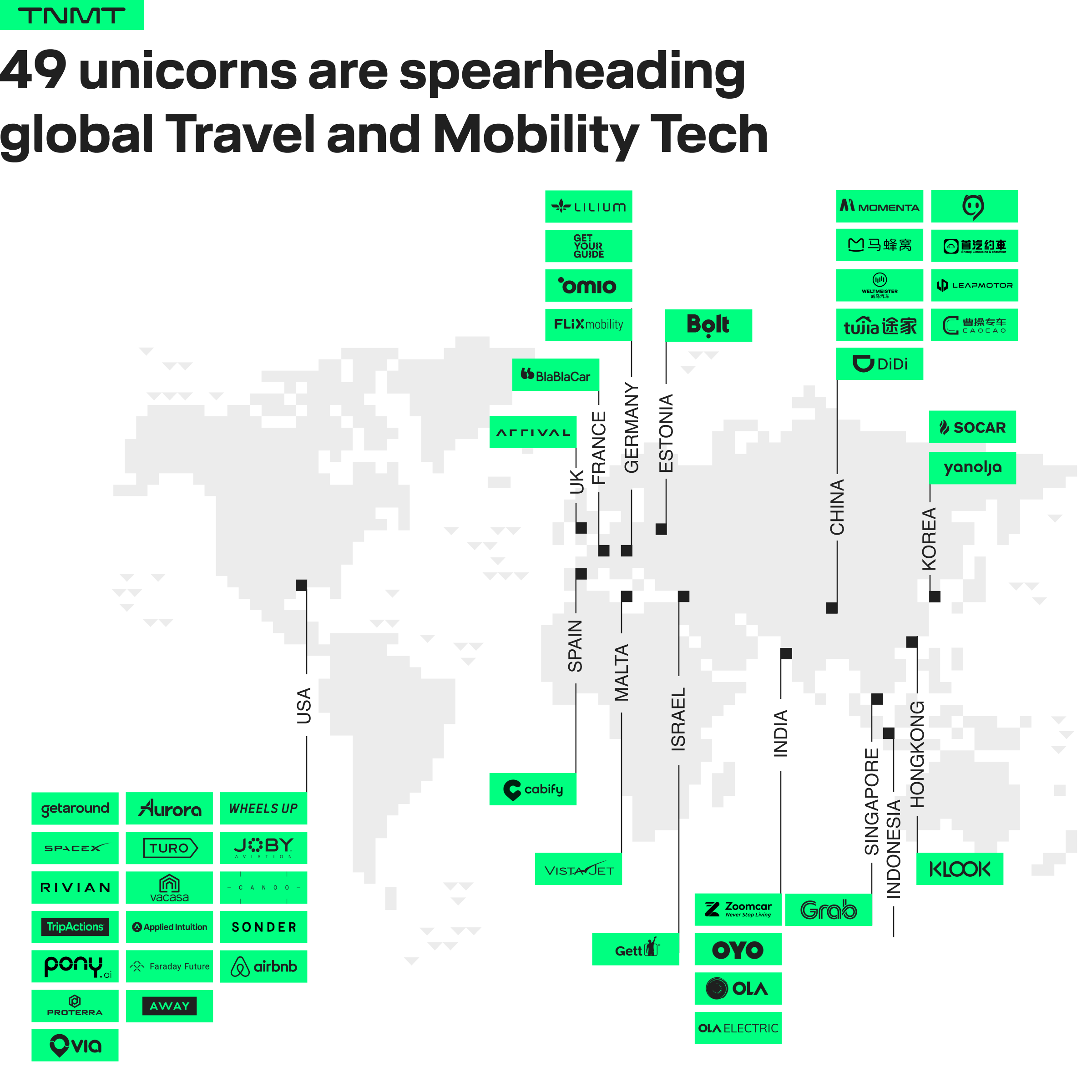 However, a lot has happened since then.
Most importantly, so-called special purpose acquisition companies (SPACs) have massively shaken up the Travel and Mobility Tech startup sector as our updated mapping of all unicorns illustrates.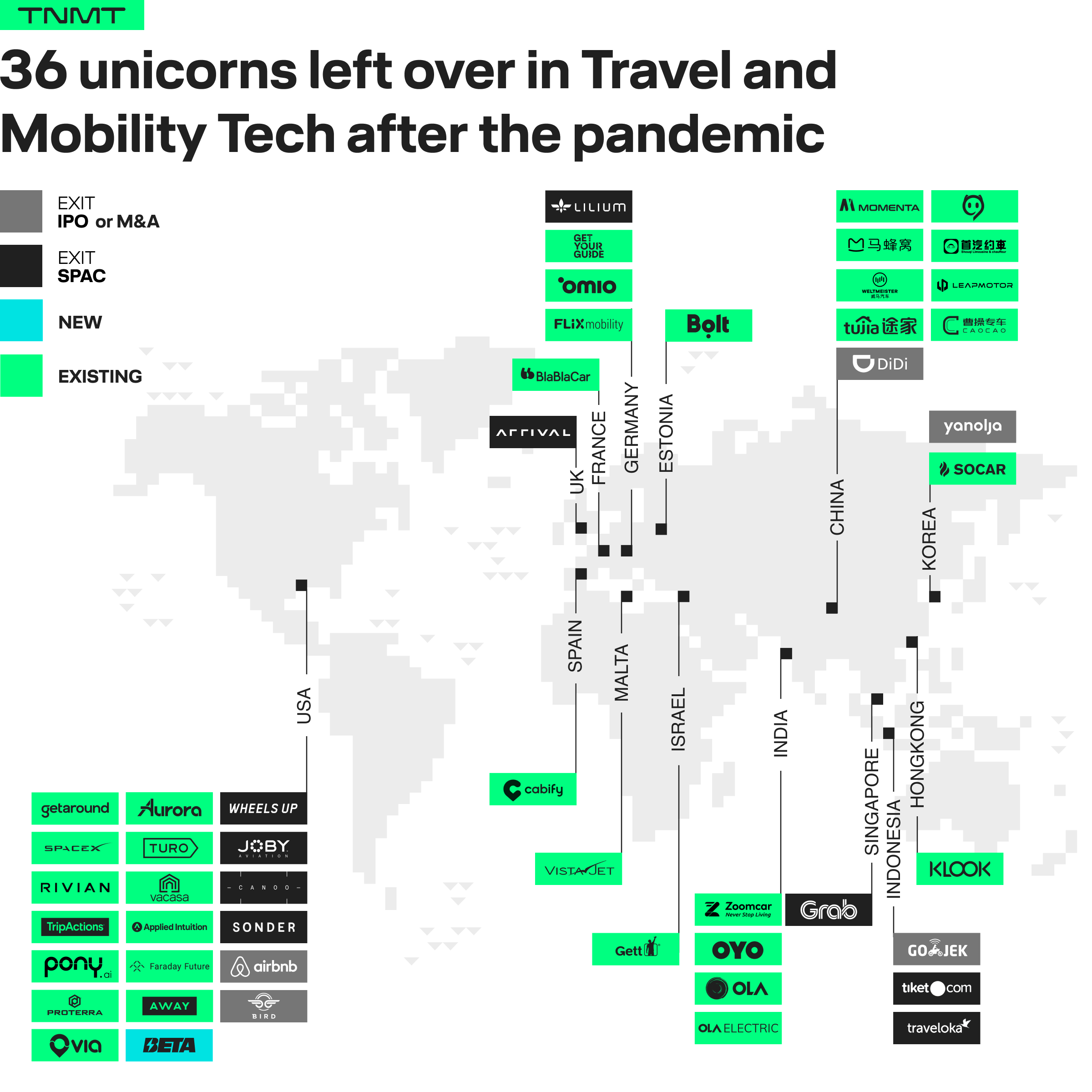 From the 49 unicorns that were spearheading Travel and Mobility Tech at the end of last year, 16 companies have exited since then, 9 of them in the form of actual or announced SPAC moves.
For context, no other sector has seen so many companies jumping on the SPAC bandwagon this year.
For a complete list of all remaining companies including major stats, such as current company valuation, refer to our unicorn startup list.