Over the past two weeks, the biggest news update in Travel and Mobility Tech has arguably been German eVTOL contender Lilium raising another $119 million USD in fresh capital.
The funding announcement comes at a time when the macro environment has cooled down significantly—see our TNMT Market Index update.
Lilium's share price, for instance, is down more than 60% year-to-date, which is the second worst stock-price performance of all newly listed air-taxi contenders.
This being said, the stock price movements of non-revenue-generating companies with no product launches expected anytime soon, as in the case of Lilium, are mostly just noise and have little meaning behind them.
For Lilium and other eVTOL pioneers to get their prototypes market-ready, they need constant capital injections to keep building their products.
With its latest funding event, Lilium has scored (another) small break. But it's not worth more than a quick water stop during a marathon.
Ultimately, the company is nowhere near the finish line yet. In fact, the company will require more funding soon. This situation is similar to those of all other air-taxi manufacturers. Building an electric and vertical take-off and landing vehicle is slightly more complex (and capital-intensive) than the next travel-booking app.
Therefore, it's no wonder that eVTOL has been the most frequently funded category out of all New Air Travel technologies, which you can see right here: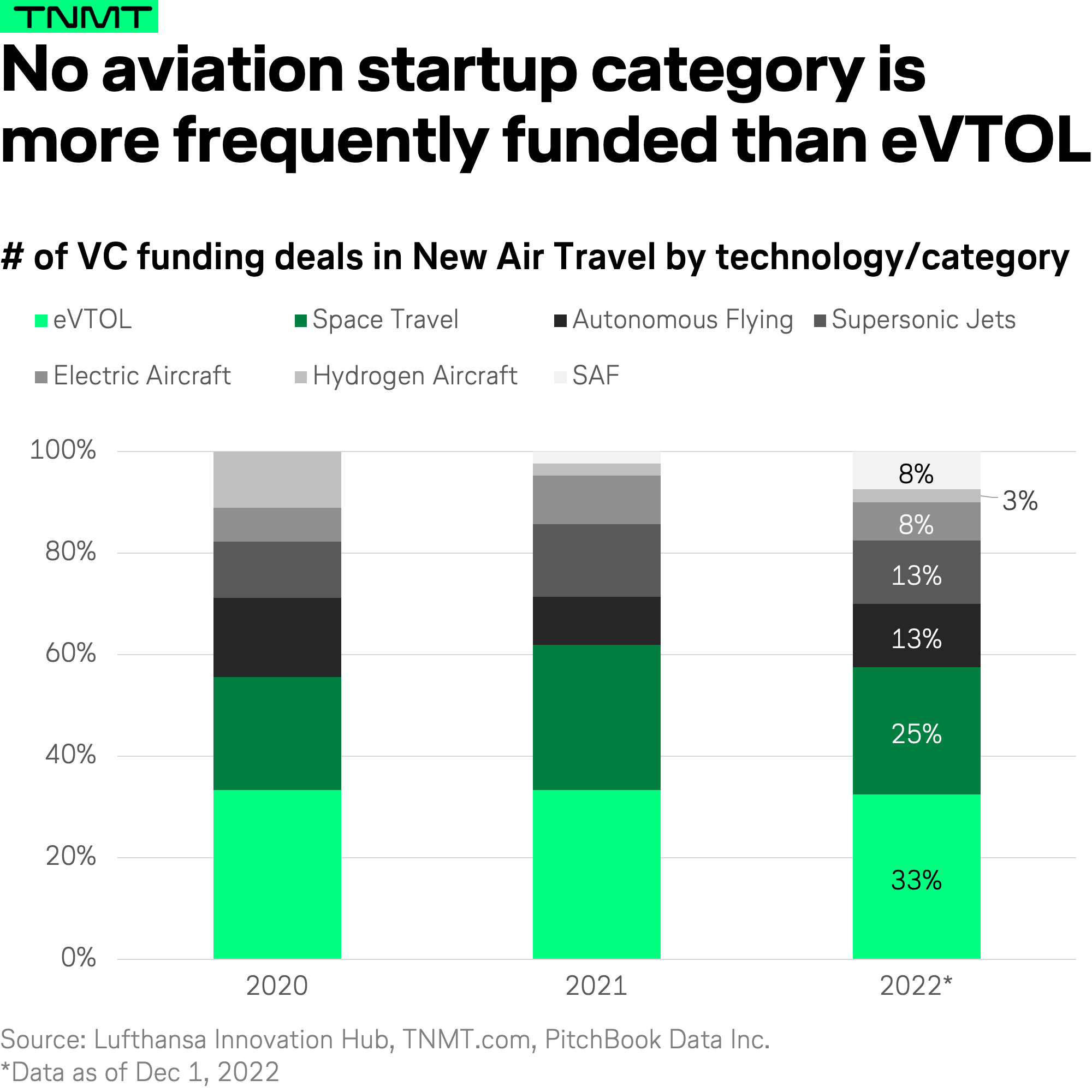 So while air-taxi companies keep working on their vehicles, all we can do in the meantime as spectators on the sideline is consider the potential real-world use cases for air taxis—something that is a lot of fun but predominantly also meaningless.
In the end, only real-world operations with real customers will determine whether or not air taxis find their niche in the constantly evolving transportation landscape of the future.