Remember when Peter Thiel, PayPal co-founder and polarizing investor, complained a decade ago that "We wanted flying cars, instead we got 140 characters?"
He was lamenting the tech world's fixation on social platforms over, well, the kind of innovations that would put us in the Jetsons' universe.
Fast forward to 2023, and the tides might (finally) be turning.
Last month, I shared a chart with you that demonstrates a pivot in VC funding. 
Instead of pouring cash into the next big B2C app, like "get-a-mango-in-10-mins" delivery services, investors are finally eyeing arenas of substantial, hardware-based innovation.
We're talking about some of the heavyweight sectors like Energy and Deep Tech.
Today, I've got another shiny data point for you supporting this notion.
It seems that real, nitty-gritty, engineering-led innovation—the stuff you can actually touch—is gaining more and more of the spotlight.
Here are some interesting findings based on Dealroom.co data:
European startups holding actual patents (which are usually used to protect hardware inventions) now make up 24% of the total enterprise value in 2023, a jump from just 10% in 2010.
Over in the US, that share has leaped from 26% in 2010 to a whopping 40% in 2023.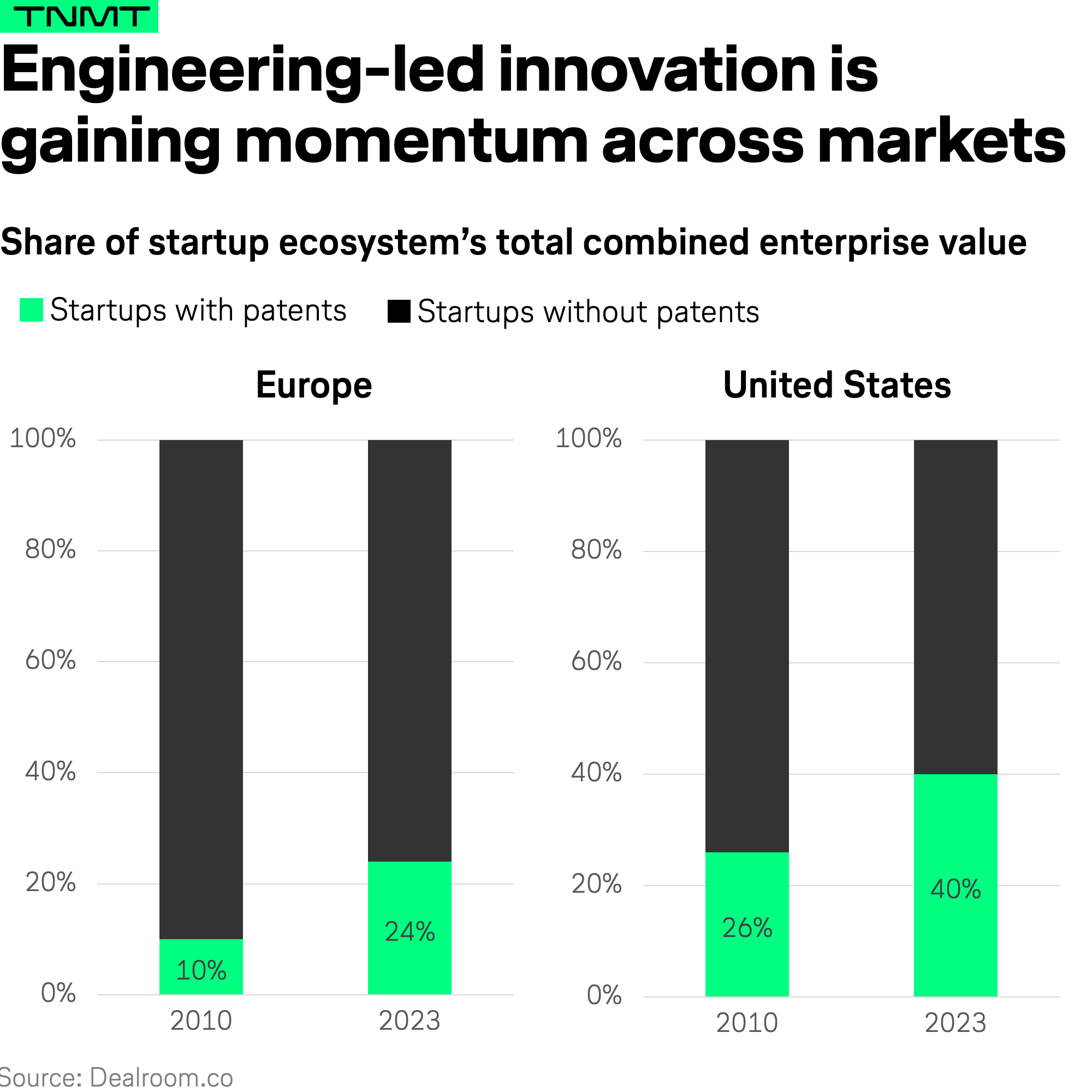 What does this potentially mean for us in Travel and Mobility Tech?
Maybe, just maybe, it's time to apply for our flying car licenses…