There's A LOT of talk about Generative AI like ChatGPT at the moment.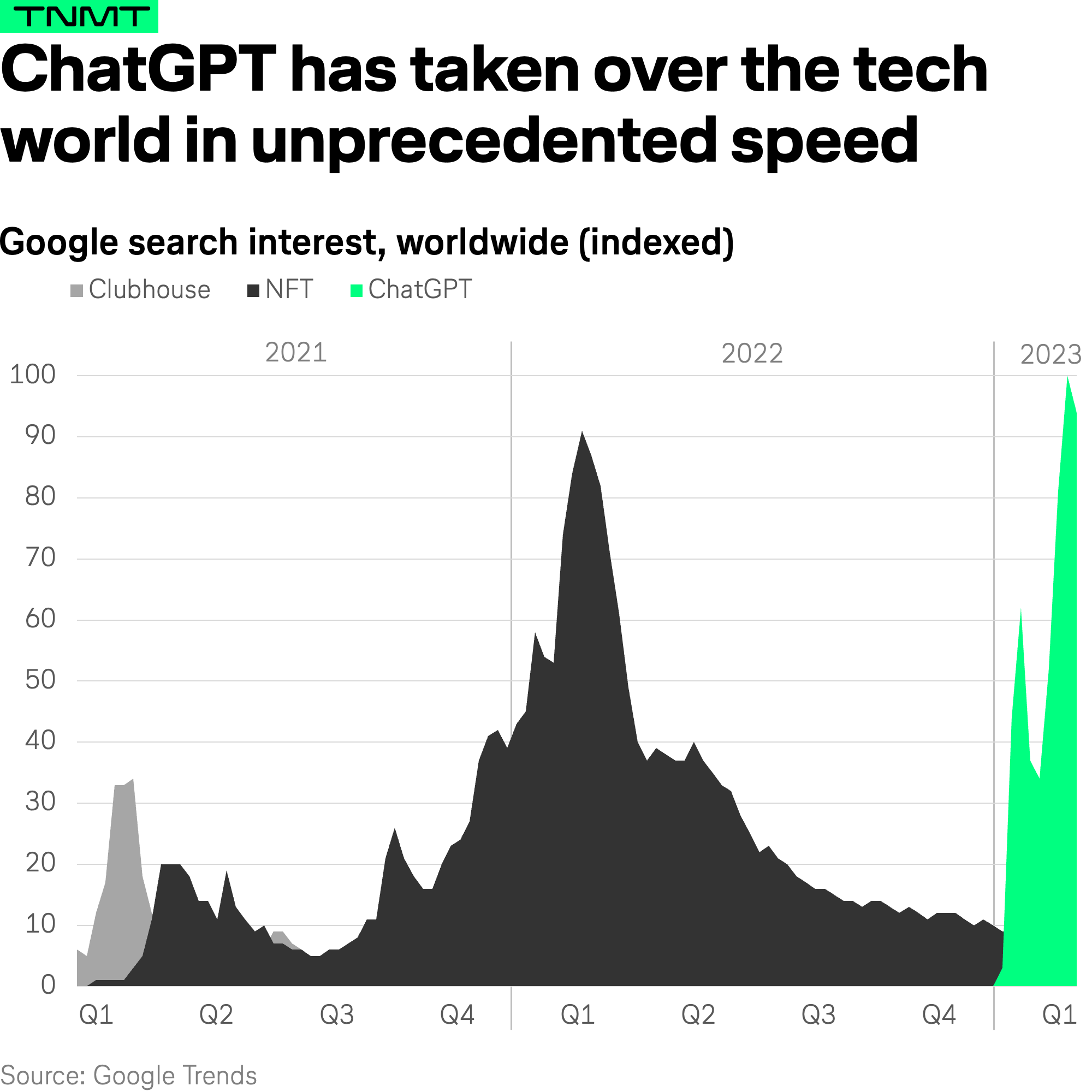 Is it just a bunch of short-term hype again?
No, it feels different this time.
How so?
The immediate real-world applications look much more tangible.
Do you need an example?
I handed over the TNMT Newsletter introduction to this AI-generated virtual character on Friday.
Take a look.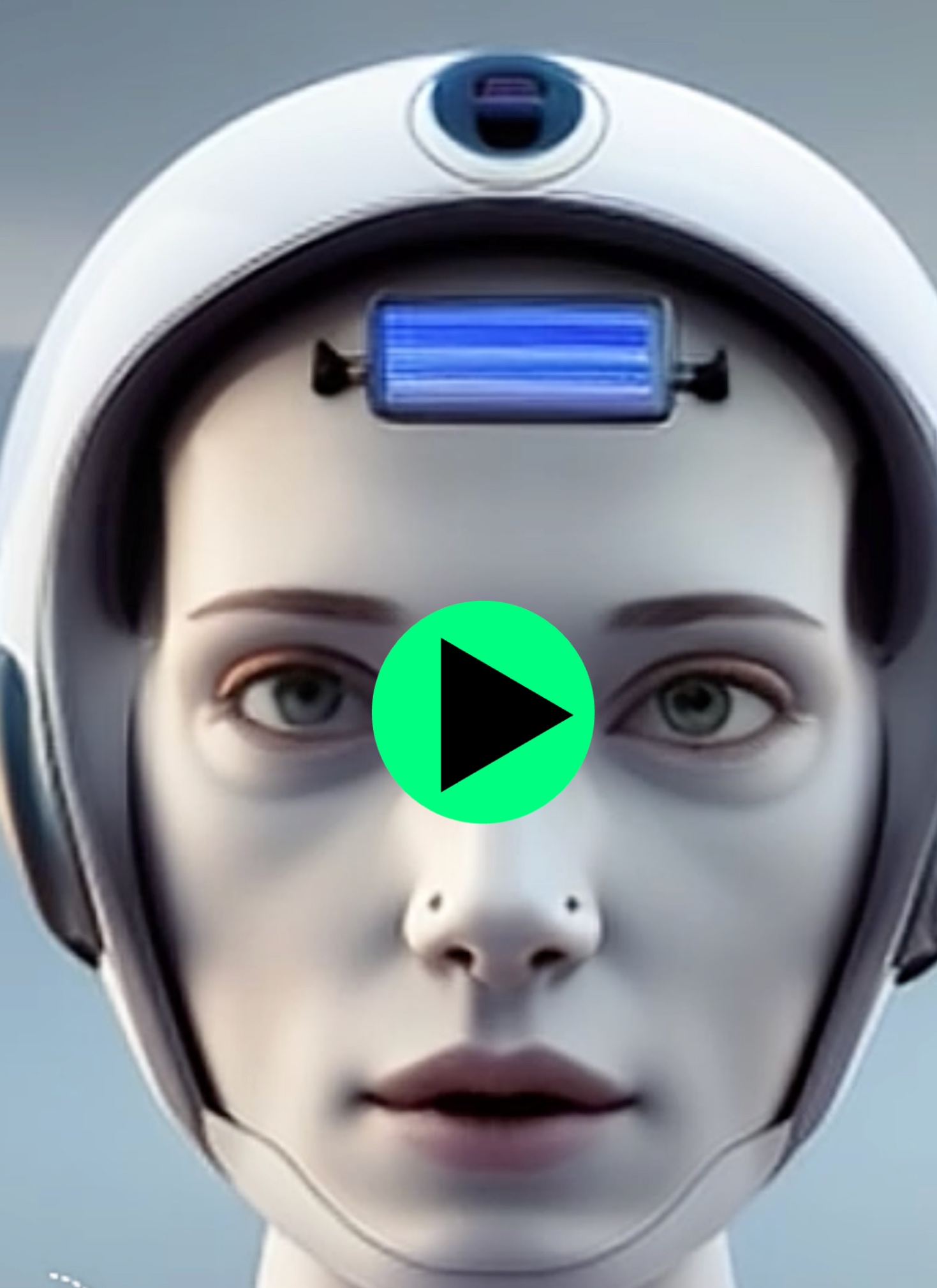 The intro video took us about 30 minutes to create.
We went to D-ID, built a character, chose a voice and tone, and created the file.
You might think this is all gimmicky and has no meaningful business application.
If this is the case, here's another attempt in convincing you otherwise.
The Lufthansa Innovation Hub's creative wizard, Tino, built an AI-based travel inspiration tool.
You can check it out below.
Click on the link.
Fill out the five questions.
Wait for a few minutes and check your email inbox.
Again, it's all AI.
Do you like what you see?
Here's what Tino did, in case you want to replicate it.
He created a database in Airtable with the different parameters as separated input and used the formula function to merge them into a prompt for ChatGPT.
He then connected the Airtable (using Make) to the ChatGPT API. Once a new input is made, it is instantly sent to ChatGPT, and the itinerary is created and directly added to the database.
Once Airtable receives all of the information, it automatically sends the result via email. Typically, this takes less than a minute. However, we set it to 15-minute intervals.
Here is what's most fascinating
It didn't take Tino more than an hour to build and test this idea once he figured out how to do it.
I tried the tool to receive travel recommendations for my favorite city in the world, Vancouver, Canada, and it worked impressively well.
All major attractions were covered and embedded in an easy-to-read travel schedule.
Obviously, you can take this to even more sophisticated levels.
For example, some people have started connecting ChatGPT to Google Maps for automated trip planning.
The results look stunning.
The implications for travel
As all these examples show, Generative AI is likely to have massive implications for all kinds of obvious use cases around texting and imagery in the travel context, such as itinerary planning (as seen above) and customer service.
If you compare most of today's airline chatbots with what ChatGPT has to offer, it feels like we got catapulted from the stone age into the modern world overnight.
As the technology continues to advance, it will be able to perform tasks that were previously thought to require a high level of education and skill.
So, should we all plan for unemployment then?
Well, not so fast.
When praising the advancements of AI, it's important to understand the limitations of what ChatGPT means for human agents and white-collar work in general.
As The Atlantic nicely put it, "It creates content out of what is already out there, with no authority, no understanding, no ability to correct itself, no way to identify genuinely new or interesting ideas."
What does this mean for the travel industry?
It actually suggests that AI might make original travel planning more valuable.
It also suggests that ChatGPT (and other AI applications to come) will become a powerful tool for almost all knowledge workers, including travel agents and even research analysts like us at TNMT, to be more productive.
At the same time, it will create an enormous profusion of simpler content.So, watch out for more shallow content online, whether this relates to frivolous travel recommendations or cringy, self-promoting social media posts by colleagues on LinkedIn.
With this being said, we shouldn't be scared that AI will replace our jobs.
In fact, I agree with what TechCrunch rightfully concluded, namely that every profession witnessing AI encroachment, in one way or another, is actually excited and interested.
We all know our work well enough to understand that even a really good imitation of what we do is fundamentally different from actually doing it.
Let's zoom out: the larger AI trend
ChatGPT is only one part of the larger Generative AI movement.
While it is difficult to predict what the exact extent of this trend will look like, it's clear that AI will have a significant impact on the future of work.
In fact, the impact of AI on the broader Travel and Mobility Tech industry is already measurable.
The Lufthansa Innovation Hub's Research Analyst, Anna, analyzed all job listings by the more than 3,000 tech companies across our Travel and Mobility company database to measure the number of job descriptions related to AI.
As you can see below, there is a clear upward trajectory.
And the uptake started back in 2019.
So, what we are seeing right now is just a small taste of what's to come.
AI has now gone mainstream.