The coronavirus has destroyed travel demand within a few weeks only. As carriers slash schedules and governments expand travel restrictions, the airline downturn reaches new negative levels on a daily basis.
We quantified the plummeting travel demand by analyzing flight volume data at the 15 major airports per region with data provided by Flightradar24.
Learn more about the underlying drivers right here.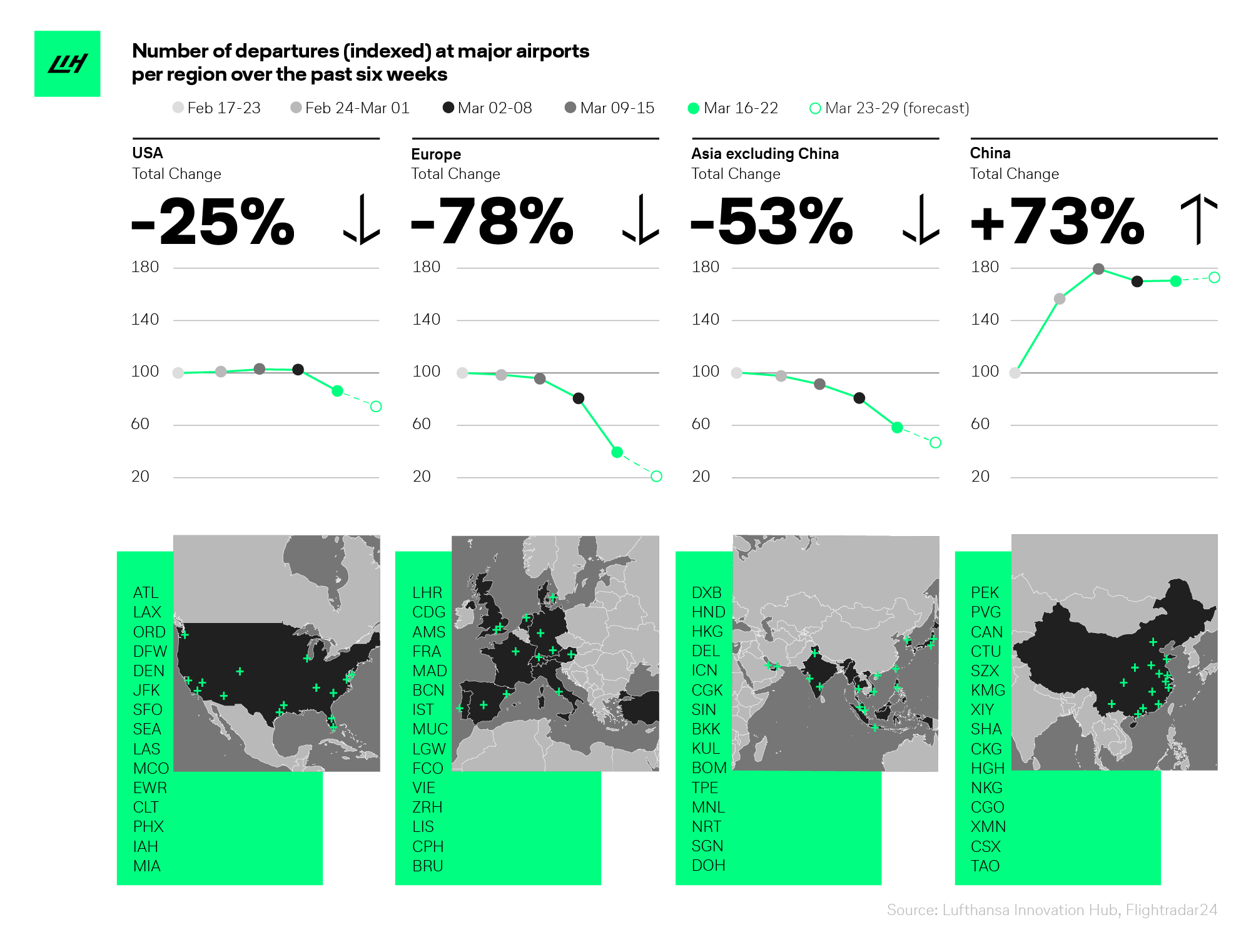 Interestingly, air-traffic demand in the U.S. has only decreased by 25% so far, as domestic air travel is still very much up and running. This is different from Europe, where total volume has fallen by close to 80% over the previous four weeks.
What clearly stands out is China's growing travel demand over the past six weeks proving that the coronavirus spread seems under control by now with travel having picked up rapidly again.