We are always on the lookout for unconventional research methods that help us uncover and quantify trends in the Travel and Mobility Tech sector.
We recently stumbled upon the power of Wikipedia.
That doesn't sound very original, you might say?!
Well, we looked at the frequency of the edits made to existing Wikipedia pages of relevant content topics in the travel universe.
It turns out that tracking the frequency of edits makes a very interesting trend indicator.
Take the Wikipedia page on "aviation biofuel" aka sustainable aviation fuel (SAF) as an example.
The number of edits over time illustrates an interesting development:
During the initial biofuel hype at the beginning of the last decade, the number of edits went up.
Afterward, editing activity slowed down before really skyrocketing in 2020 in line with rising sustainability concerns in the aviation industry.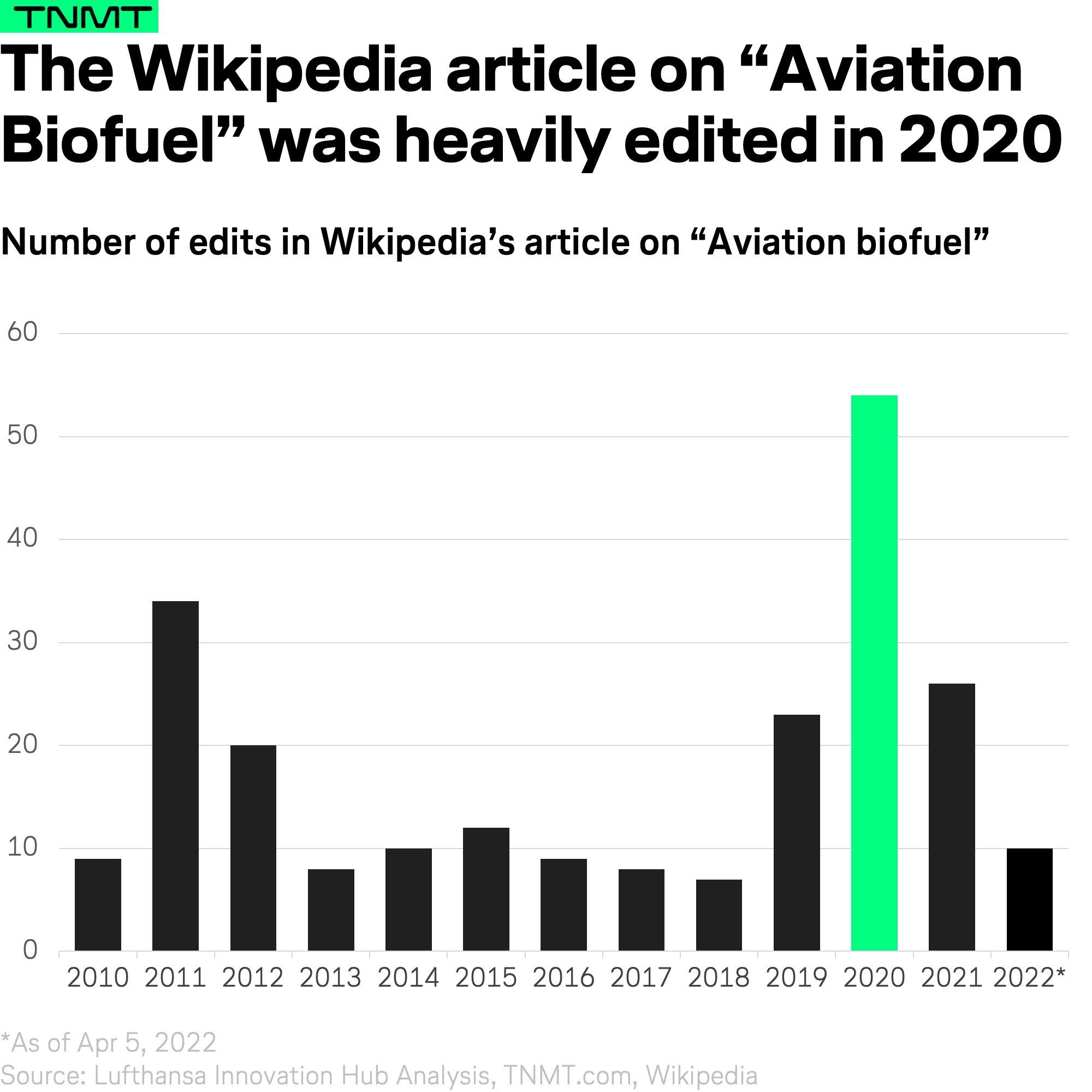 When we compare this trend line with global media coverage related to aviation biofuel or SAF, both data perspectives somewhat correlate.
However, the uptake in Wiki edits appears to precede media buzz by about one year.
It looks like Wikipedia edits can be a pretty powerful indicator to predict hype cycles.

How reliable is this approach? That's too early to tell.

We would have to check for more examples, and we certainly need to keep in mind that the frequency of Wiki edits can be easily faked. Everyone can go into an article and make changes just to drive up activity.

Nevertheless, we see a lot of potential and will test this out more often in the future. If you have any thoughts on this, feel free to get in touch.