We stumbled upon an interesting analysis by Swiss AI startup Assaia.
Using global flight traffic data provided by FlightAware, Assaia compared the average aircraft turnaround times of all flights to and from the largest 84 airports in the world during peak weeks before and during the pandemic.
It turns out that median aircraft turnaround times—meaning the time it takes to unload an airplane after its arrival at the gate and to prepare it for departure again—significantly increased due to Covid-19 safety measures, such as:
Lengthier cleaning routines of aircraft
Slower boarding processes due to physical distancing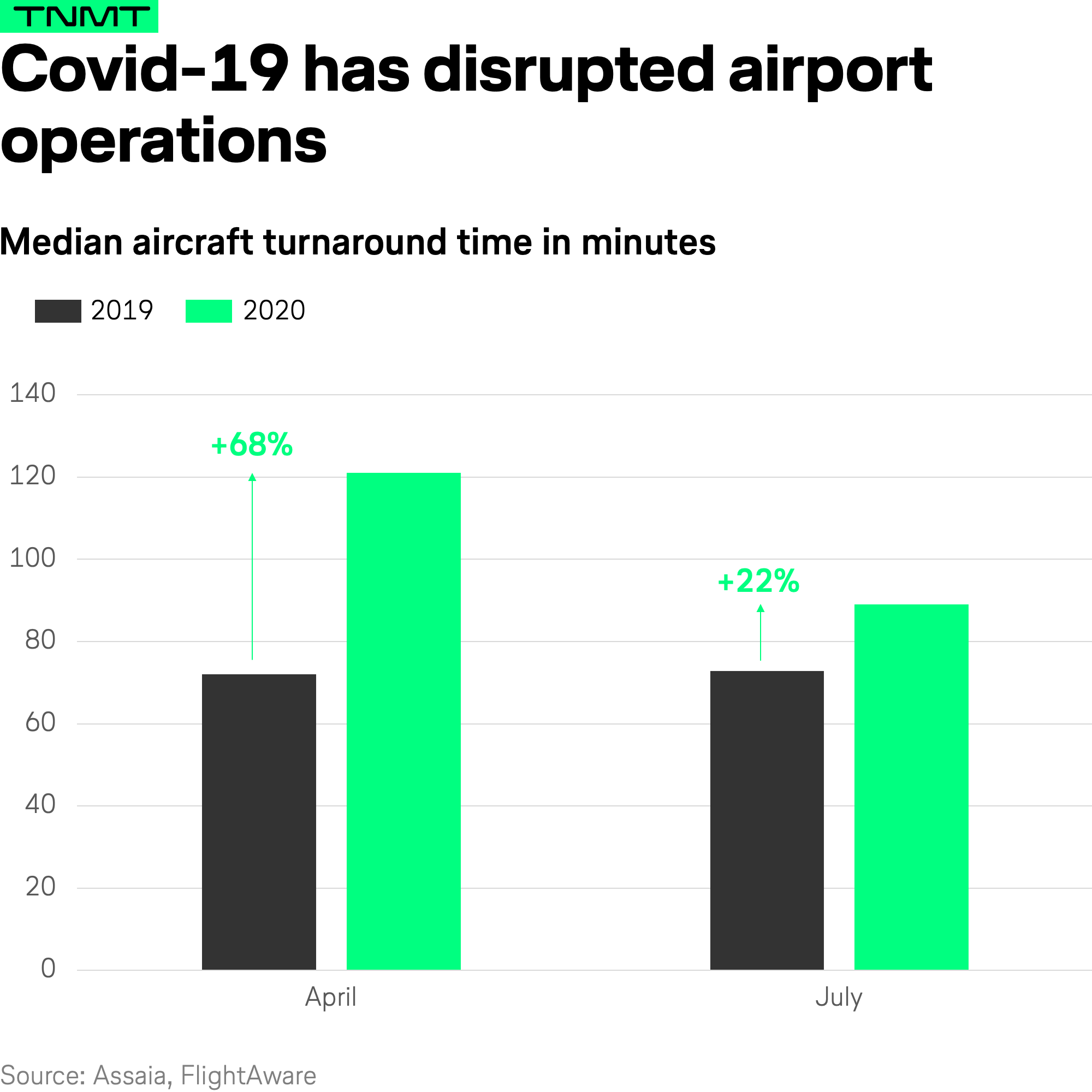 These longer turnaround times have had little impact on flight schedules since global air-traffic supply tumbled to never-seen-before lows—currently at 65% of pre-Covid levels as our Flight Demand Tracker shows. 

However, as flight demand is expected to pick up again, airport infrastructure might soon face a serious capacity crunch.

The reason: The cleaning and social distancing guidelines at airports are likely to remain in place going forward—at least partially.

However, the available supply of aircraft stands at airports cannot be increased as airport space is limited.

According to Assaia's model, most airports will already face a shortage of aircraft stand infrastructure due to longer turnaround times as soon as air traffic climbs back to 80% of pre-Covid capacity.
The impact will be massive
At a 90% recovery of air traffic, an incoming aircraft will have to wait a whopping 18.5 minutes on average until an available airport stand becomes available, the study says.
This would lead to disastrous chaos at airports resulting in:
Extreme departure delays
Increase in fuel burn and CO2 emissions of aircraft while waiting
Spike in operational costs, mainly for airlines
The bottom line
Even as we hopefully return to some sort of "normal" over the summer, many of the second-order effects the travel industry will be dealing with post-Covid are only now coming to light.
Fortunately, technology and digital innovation can help mitigate many of these incoming challenges.
Assaia and other tech startups are offering analytics solutions to track and optimize business operations in real-time to quickly address ops issues like longer turnaround times before they lead to chaos.
This use case should act as a helpful reminder to all travel providers to engage with startups and invest more in digitalization post-Covid, not less.
The airline industry in particular has long deprioritized digital innovation.
Before the pandemic, airlines spent roughly 5% of their revenue on IT—significantly below the average IT spend across all industries (8.2%).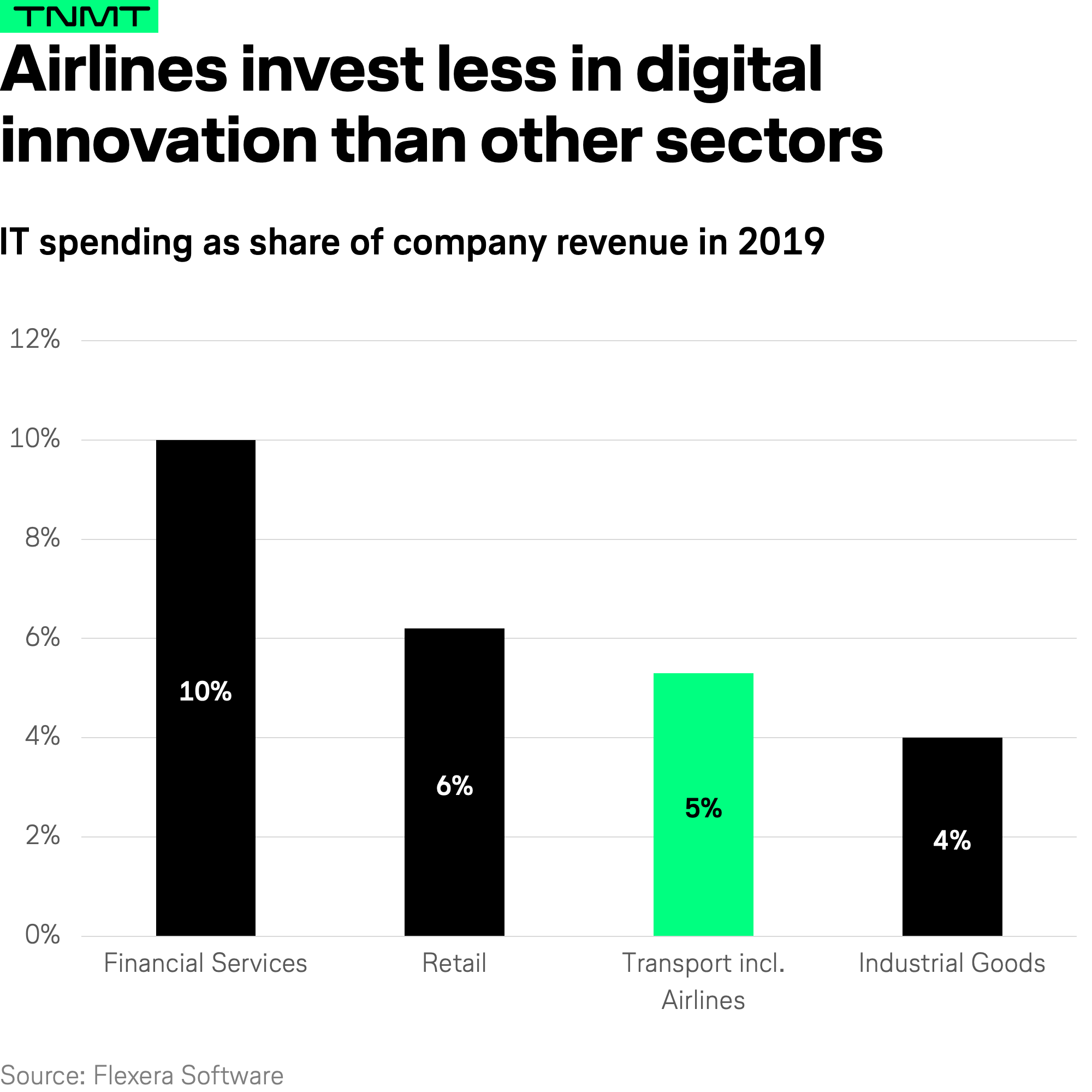 This needs to change.
As McKinsey rightfully concluded in their latest airline update: there will be a greater disparity of performance among airlines in the future. Airlines that invest in digital transformation for both their enterprise and customers and leverage smart data will lead the pack.
This belief can be backed with data. Our own research shows that those companies which regularly invest in innovation will outperform their peers, even during a crisis.