The number is hard to grasp: $72 billion. That's what the American ride-hailing company Uber is worth (making it the most valuable Travel and Mobility Tech startup of the past decade). More than any other organization, Uber represents the platform economy — digital marketplaces that match supply and demand without having any physical products. The industry leader organizes over 14 million trips every day in cities from New York to Tokyo.
Its customers view it as a clever means of getting from A to B. They don't care that it's the drivers who provide the cars, transport the passengers and pay for insurance, fuel and wear & tear. Uber simply puts customers in touch with drivers using a fully automated process. In exchange for this, the platform receives 25 percent of the price and the data from all the customers and transactions, which it leverages to further improve its billion-dollar business.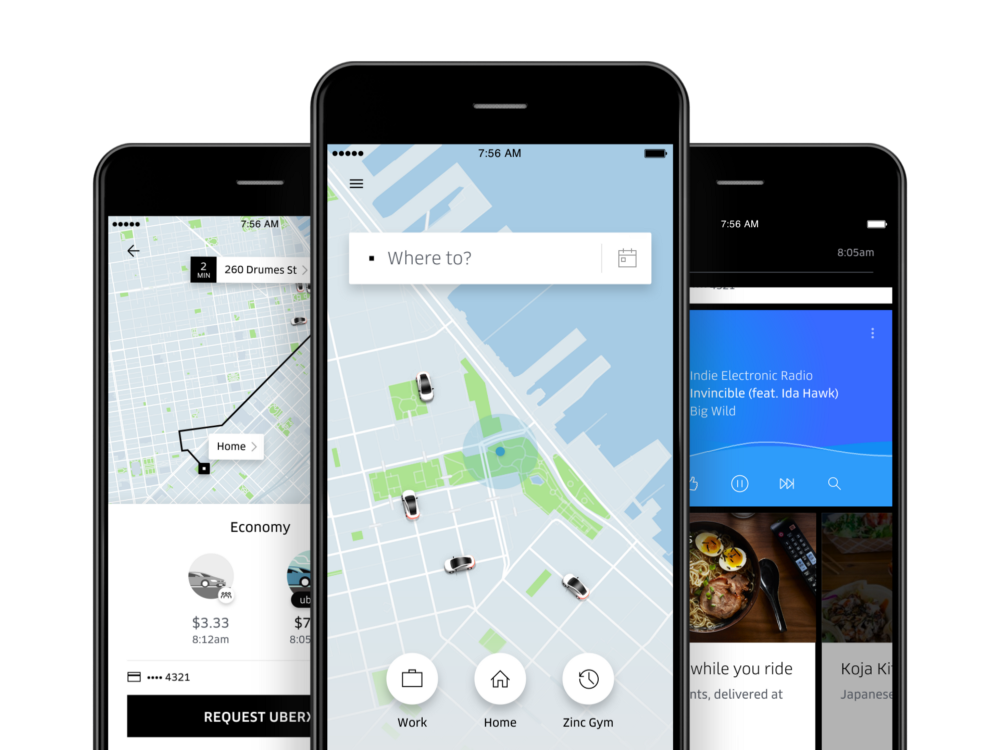 The Uber driver of the skies?
Describing an airline as an "Uber driver of the skies" perhaps seems far-fetched. But the airline industry has to recognize that the needs of its customers are increasingly being met by the Ubers of this world. In 2018, customers are not just passengers in aircraft, but travelers in general. Marketplaces, meta-search engines, and online travel agencies are acquiring valuable data. Using this, they can predict exactly when a certain user will need something. The more digitized the value chain becomes, the more these solutions will take on economic importance.
The development of algorithms that can proactively fulfill travelers' wishes is not far off. These will water down the differentiating USPs that service providers like premium airlines have worked so hard to establish. A "platformization process" of this kind will permanently change the rules of the market. By still focusing primarily on "services" for passengers in the aircraft, while the digital world is thinking in terms of complete solutions for travelers, airlines run the risk of becoming irrelevant.
Sectors such as retail and publishing that are under immediate threat have already woken up, but the travel industry is still struggling to adapt. Why do passengers have to re-enter their travel details when they arrange their flight after having already done so when they booked their hotel? Why do commuters have to organize the same airport transfer over and over again manually? Why do people have to check themselves in? Despite the industry's promise to focus on customers, there are hardly any platform concepts addressing these clear pain points.
Transforming into a primary travel hub
Airlines, that hundreds of thousands of people trust with their lives and their data on a daily basis, would be the ideal starting point for a platform of this kind. Most airlines already understand its customers and their needs fairly well, from booking through to disembarking. In the medium-term, the decisive factor will be to take a holistic approach rather than to remain stuck in the traditional, clearly defined market segment. For example, carriers should also be able to identify their customers when they book a hotel, fly with a competitor, or arrange a rental car.
Transforming an airline into a universal travel hub will not be a distant utopia if they provide services alongside flights by means of partnerships and acquisitions and link them all together. Users could log into all the relevant travel-related services from their account. They would only have to enter their data once and would be presented with context-based offers relevant for the respective journey. After all, airlines have been selling tickets on codeshare flights for a long time — why not tickets for their competitors, taxi journeys or travel guides?
There is no doubt that the platformization of the travel industry is imminent. Established airlines with their trustworthy brands and global reach should develop solutions for anyone who wants to travel, regardless of whether they choose to fly with them or not.