The evolution of remote work is a fascinating societal trend to observe.
Recent insights from wfhmap.com shed light on how job postings have adapted since the pandemic's start.
As shown in the chart below, roles embracing remote or hybrid work models surged post-2020.
In 2021 and 2022, flexible job offerings grew steadily, accounting for over 10% of all postings across major markets.
However, 2023 tells a different story. Countries like the UK, Australia, and New Zealand have even witnessed a slight dip in remote job postings.
In other words, has WFH plateaued?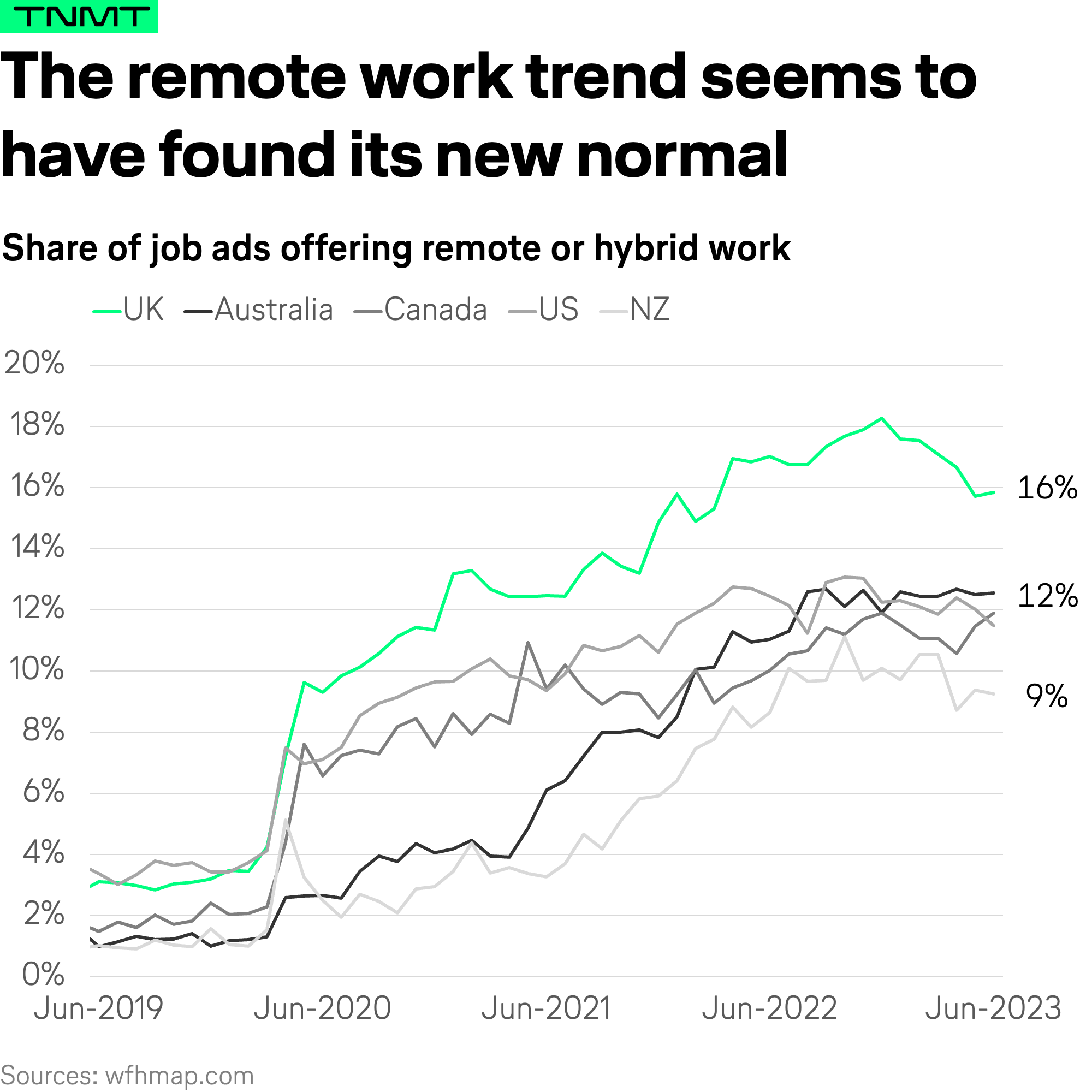 Given these numbers, it might seem that the peak of the WFH surge has been reached.
But we urge caution in drawing such conclusions.
There is more nuance.
Let's consider company size. 
As the chart shows:
Smaller entities (under 500 employees) appear more WFH-friendly, with ¾ offering flexible guidelines. 
In contrast, a mere 16% of corporations employing over 25,000 employees echo this sentiment.
Startups are leveraging this remote-first approach as a competitive edge in talent acquisition.
Employees value autonomy. And if they don't get it, they are ready to walk.
The latter was recently evidenced by Berlin's Grindr team: half of its workforce quit their jobs after the company announced a return-to-office policy.
The Travel Link
But what's the ripple effect on travel?
There's a clear symbiosis between the rise of remote work and what we term "Blurred Travel." 
Empowered to work from anywhere, individuals increasingly intermingle work and leisure—cue the rise of "workations."
Airbnb's booking data underscores this trend.
Extended stays—a hallmark of the remote-working traveler—are markedly more frequent now than in pre-pandemic times.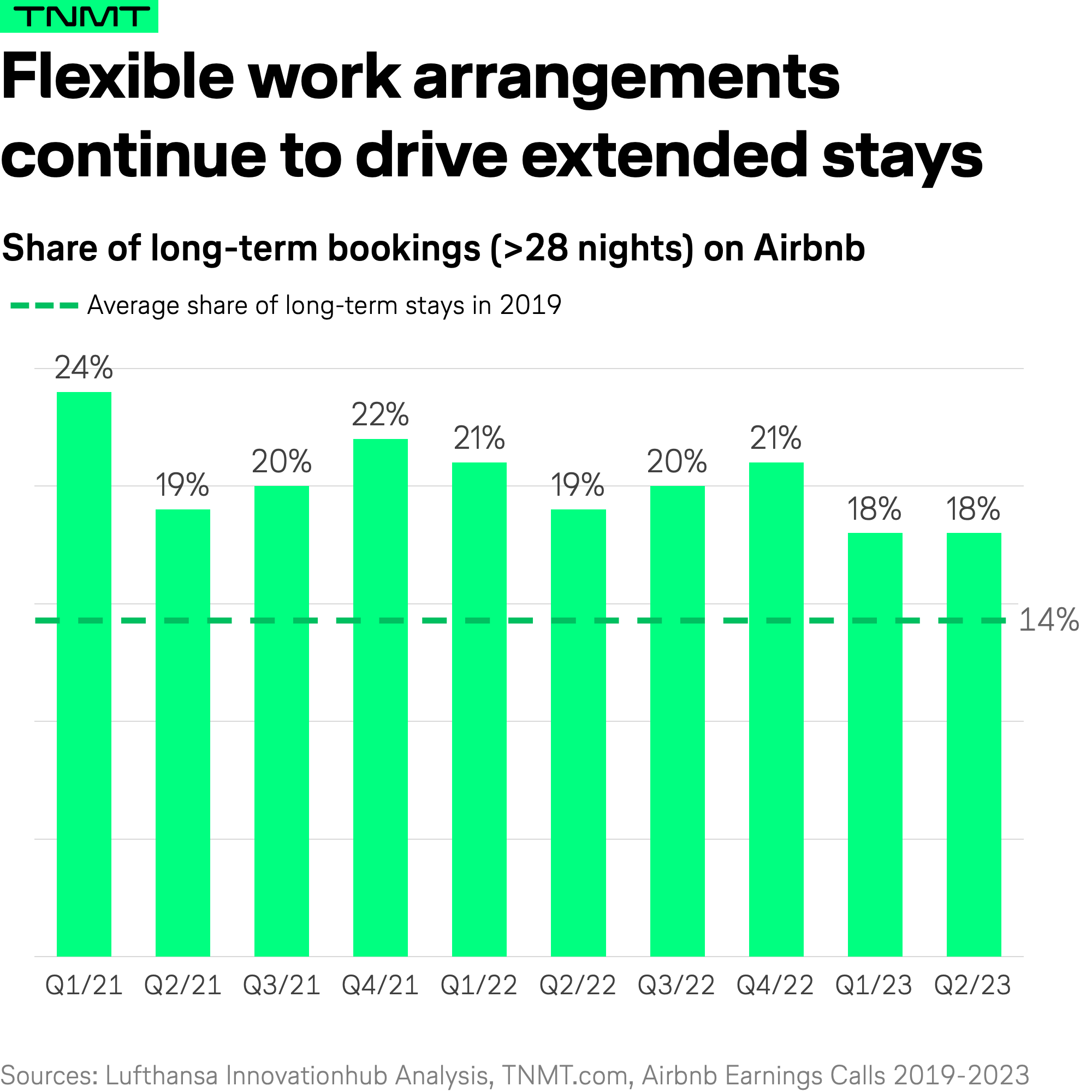 Long Story Short
While some corporations might be pushing the pendulum back towards traditional office setups, employee sentiment doesn't necessarily align.
Their sustained appetite for remote configurations underscores a deep-rooted desire for flexibility.
Blurred Travel, therefore, isn't just a passing phase.
It remains pivotal, prompting travel businesses to adapt, cater to, and innovate for this evolving traveler segment.
Interested to read up on the nuances of Blurred Travel?
Take a look at our full analysis from last year right here.