About 10 years ago, a startup named Airbnb started popularizing a new type of vacation rental product, apartment sharing. With travelers able to stay in other people's homes, instead of a hotel, the alternative short-term lodging category was born that set sail to massively change the hospitality industry in the years to come.
Over the next ten years, dozens of Airbnb-like marketplaces have come online offering everything from flats, single rooms, villas, treehouses, houseboats and various other forms of non-hotel-based accommodations. Simultaneously, the traditional, professionally-managed vacation rental space also rapidly expanded as large property management groups sensed and exploited the growing consumer demand for alternative accommodation and grew their property portfolios.
Convergence in the accommodations sector
As all these alternative-vacation rentals have gone mainstream, an ever-expanding complex ecosystem has emerged bringing together a global and fragmented landscape of owners, renters, property managers, marketplaces, and layers of technology platforms all catering to a limited supply of inventory.
And the complexity doesn't end here as even hoteliers cannot overlook the pressure for alternative accommodations that are competitive on price, location, convenience, and amenities that weigh into consumers' decision making as Phocuswire concludes. As a result, the lines are blurring between traditional hotel properties and alternative accommodations as we see large brands entering the home-sharing space and vice versa.
Funding dynamics are escalating
A look at venture capital investments into alternative housing startups illustrates the serious attention the market has not only received from travel consumers but also investors.
While the majority of total funding went towards alternative accommodation sites such as Airbnb (excluded in the above graphic) and its Chinese copy-cats Tujia and Xiaozhu, the overall category – consisting of vacation-rental software firms, distribution platforms, and property management firms – has captured significant financial backing.
HomeToGo is Germany's answer to the ever-expanding vacation rental market
Germany has also brought forward a few highly relevant alternative accommodations players with a global reach. Spearheading this movement is Berlin-based HomeToGo, Germany's fourth highest-funded startup in Travel & Mobility Tech behind GetyourGuide, FlixMobility (Flixbus) and Omio (formerly GoEuro). Over the past few years, the metasearch platform has developed into the world's largest search engine for vacation rentals, helping travelers to find the right lodging choice in this highly fragmented market.
We sat down with Dr. Patrick Andrae, co-founder and managing director of HomeToGo, to discuss his company's key differentiators and how he and his team plan to succeed in an increasingly competitive market environment in the years to come.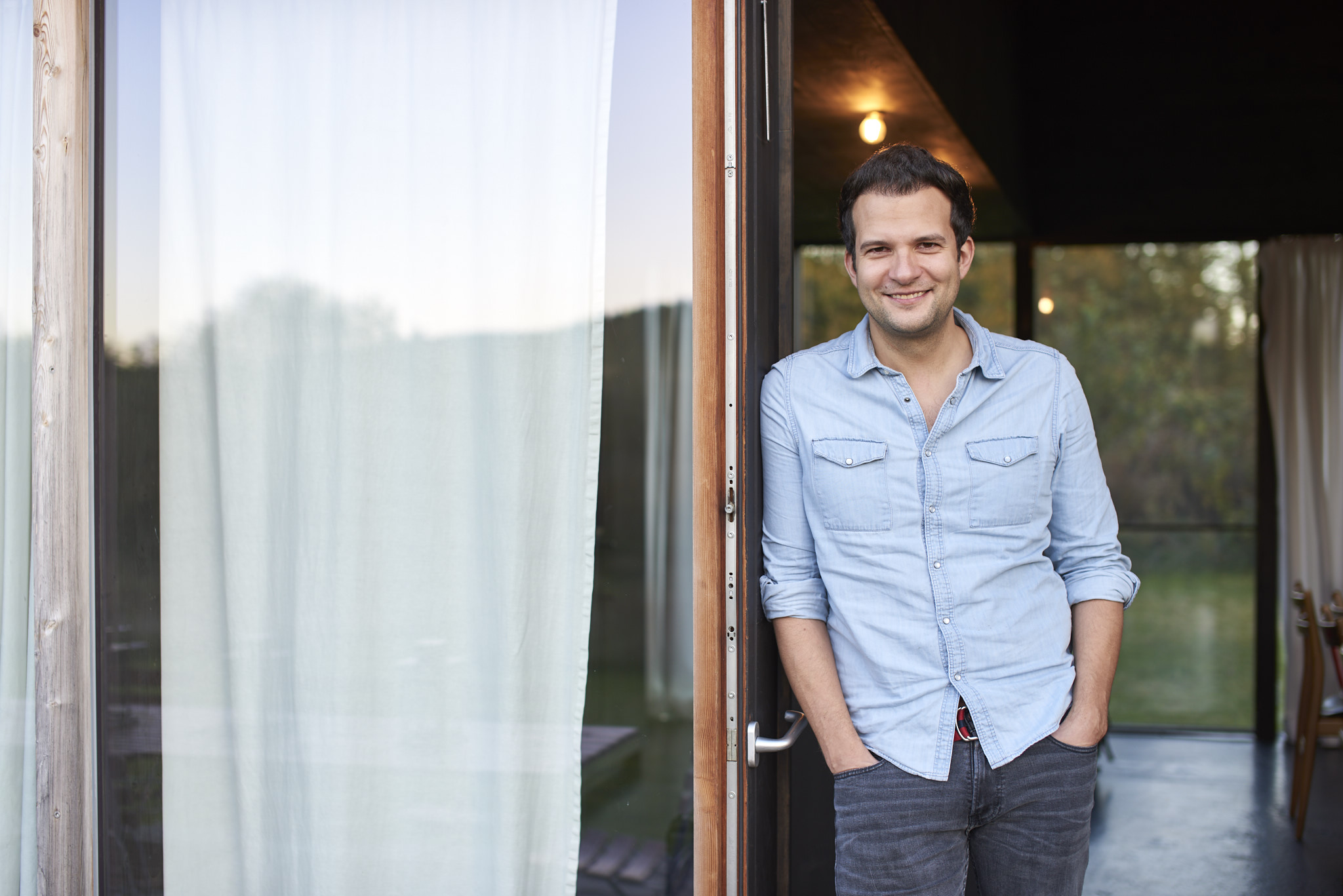 travelandmobility.tech: Why is there actually a need for a dedicated search engine for apartments and holiday homes? Don't OTAs like Booking.com or established metasearch engines like Trivago occupy the same market space along with hotels?
Dr. Patrick Andrae: The vacation rental market is highly fragmented and mapping it out completely is technically very complex. Knowledge from the hotel sector can certainly be helpful, but it's not entirely transferable to the vacation rental market. This sector is still extremely piecemeal and disorganized. There are also no international standards as with large hotel chains. We've developed a completely new and revolutionary technology that is tailored to the needs of our customers and the specifics of the vacation rental market. Our customers include travelers, on the one hand, and our tremendous partners, on the other.
We have grown rapidly, and, after five years on the market, HomeToGo is more than just a startup. It is the world's largest search engine for vacation rentals and apartments and also one of the most established metasearch engines. In 2018, for example, we acquired our US competitor Tripping.com, which has been active since 2009 and was one of the largest competitors in our segment. We now continue to operate the domain with our technology.
travelandmobility.tech: How exactly do you stand out from the competition?
Dr. Patrick Andrae: By continuously integrating new vacation rental providers, HomeToGo has managed to increase the number of searched partner sites to well over 800. This includes Booking.com, Airbnb, VRBO, HomeAway, and TripAdvisor, but also hundreds of mid-size and local providers. Our users will find over 17 million accommodation offers in more than 200 countries being compared and offered. This is more than three times as many as can be found with the large vacation rental providers. There is no other global website that combines as many accommodations as HomeToGo on a single platform.
travelandmobility.tech: It would be hard to imagine a startup success story today without proprietary technology. What makes your technology different?
Dr. Patrick Andrae: Vacation rentals do not have unified industry standards and are not listed in a standardized global distribution system (GDS). HomeToGo has developed a market-leading technology that uses intelligent algorithms and machine learning to recognize the same properties from different vendors and combines them into a single result. While this may seem fairly straightforward at first glance, it, in fact, requires a lot of expertise and a team of outstanding specialists with many years of experience.
For example, HomeToGo offers the exclusive option of "Flexible Dates Search", which means searching for the best offers for a particular season or certain months across all searched providers. Suppose you want to go away with your family for two weeks during the summer holidays, but don't care about the exact week. HomeToGo allows you to enter "two weeks between June and September" as a search without having to try out all possible date combinations yourself. HomeToGo automatically finds the best offers for the planned length of stay within the desired period. All this is possible thanks to state-of-the-art algorithms.
These new features are the result of our commitment to always focus on our customers – travelers and partners alike – and to offer them solutions that others have not yet thought of.
travelandmobility.tech: For a metasearch engine that "only" forwards users to third-party offers, you have access to an incredibly large user base. How do you manage to bring users on board despite your role as an intermediary?
Dr. Patrick Andrae: HomeToGo satisfies the two most important user concerns when searching, both before and after booking a vacation rental: saving time and money. By personalizing and individually curating the offers of different providers for the users according to their preferred filters, time period, budget, and interests with the help of machine learning, we're simply the best option for finding suitable properties at the right price. Plus, we are not missing any deals. The fact that there are so many returning users proves we're on to something. Our users do not want to manually search dozens of websites but want to see everything at a glance.
In addition, we are strongly positioned in the areas of retargeting, CRM, and SEO. We're thus able to attract a high proportion of users who come to HomeToGo in a later phase of their travel planning and are already close to making a booking. Our pre-filtering of users and user interests also benefits our partners – the affiliated travel websites – since the traffic we forward is highly qualified and easier to convert into a booking than if it came from Google, for example. We consequently create a "win-win-win" situation.
travelandmobility.tech: In the future, will it make sense to list and book individual apartments and holiday homes directly with HomeToGo?
Dr. Patrick Andrae: Listing and allowing individual accommodations to be booked directly on HomeToGo does not correspond to our business model. Neither is it something we want to do, since it would involve a completely different degree of administrative effort. Our main focus is to integrate providers with a minimum number of holiday homes and apartments and to make them comparable with other offers. We do, however, always receive inquiries from individual owners. And we help them to find the ideal provider that is already listed with us, so that they can also appear in the results of HomeToGo.
travelandmobility.tech: In the aviation world, the API landscape is highly fragmented. There are many different ways to get flight offers as a third-party provider. What is the situation like in your accommodation segment and what are your plans going forward?
Dr. Patrick Andrae: The vacation rental market is even more fragmented than the market for flights and hotels. There are very small providers who operate their own websites with few properties, join different channel managers or local tourism boards, and directly offer their vacation rentals or apartments on various platforms. We don't expect this fragmentation to go away anytime soon. The more people with access to the Internet, the more likely this fragmentation will get even worse. Due to a lack of resources, these websites and those of the smaller providers are often not the most user-friendly. In this respect, we offer our expertise and ensure that a minimum standard is achieved. We mainly carry out individualized integrations or help potential partners to adapt to our high standards before integration can take place via an API. We do this because we want to guarantee a certain level of quality on our part.
Finally, of course, it is important to us that users find their ideal accommodation at our site and that they can book it through our partners as conveniently as possible. Our technology helps to organize the market. Furthermore, in the future, we will also use our technology to help our partners improve their own offerings – although I can't reveal anything more about this just yet.
travelandmobility.tech: In the context of Travel & Mobility Tech, Berlin is catching up with global players like HomeToGo, Omio, Tourlane, and GetYourGuide. What is your take on the future potential of travel within the local tech scene?
Dr. Patrick Andrae: Traveling is the norm for many people these days and faster modes of transport at relatively low prices ensure that anyone can have a holiday anywhere. At the same time, expectations regarding optimal travel planning and uncomplicated booking have increased considerably.
Sustainability issues are also finally gaining greater attention in the travel market, especially in relation to travel distance. Faster internet, better mobile devices, and the desire for and awareness of sustainable travel help to ensure that companies like ours can reach more and more users. The vacation rental market, for example, is traditionally a market in which people tend to prefer shorter journeys and travel locally, which positively affects the sustainability of this type of holiday. On the whole, the rapidly growing demand for HomeToGo and a large number of returning customers shows us that we're on the right track.
travelandmobility.tech: How will these trends specifically affect the vacation rental market?
Dr. Patrick Andrae: The subject of travel will continue to play a very important role in the tech sector in the coming years for a variety of reasons. In our market, many vacation rentals in 2019 are still only available offline and will only gradually be made bookable online by the owners. This means that there is still a lot of potential especially in the vacation rental market, whose annual growth has outpaced the overall travel market. You can see this in the increasing number of offers on our site, which continues to grow even with our existing partners, from over 13 million at the end of 2018 to more than 17 million as of today.
Sustainability is an issue that must and will continue to gain in importance. As a global company, we view it as our responsibility to make a positive contribution in this area.
travelandmobility.tech: Thank you for all those insights, Patrick!