Even in times of crisis, companies need to invest in innovation. History has shown that those who do will outperform their peers during the recovery – see McKinsey and BCG analyses. And the same appears to hold true for 2020 and the Covid-19 pandemic. In fact, innovation is more critical than ever before.
We compared the market cap of "innovative companies" (those that ranked in BCG's Most Innovative Company List for more than 10 out of the last 15 years) vs. the broader market.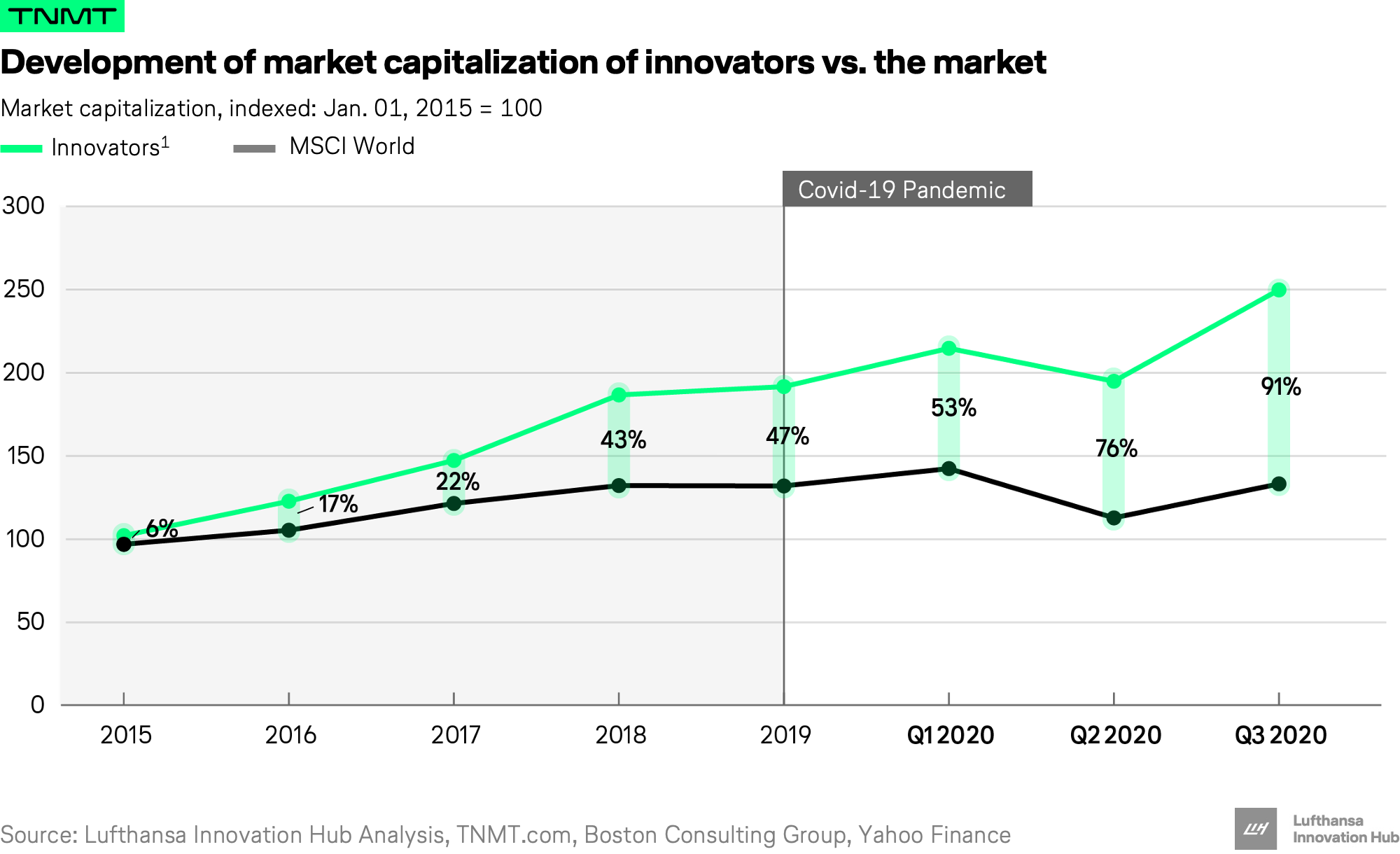 The key finding: those who prioritize innovation have unlocked growth even DURING the crisis. In all three quarters of this year so far, serial innovators have outperformed their peers even more than throughout all the years leading up to 2020.